LOUISVILLE, Ky. (WDRB) -- The Louisville Metro Police major who was in charge of the officers involved in the fatal shooting of Breonna Taylor on March 13 has been place on administrative reassignment, the department said Wednesday. 
At the request of acting Chief Yvette Gentry, LMPD's Professional Standards Unit on Monday opened an investigation into Maj. Kim Burbrink, commander of the Criminal Interdiction Division, according to a statement from Deputy Chief LaVita Chavous.
The police department "cannot discuss the details of this investigation," Chavous said in the statement. In Burbrink's absence, Chavous said Lt. D. Thompson will serve as acting commander of LMPD's Criminal Interdiction Division.
The investigation into Burbrink was launched less than two weeks after LMPD made public its Public Integrity Unit's (PIU) probe into the fatal shooting of Taylor. The probe contains a report of officers questioning Burbrink's involvement in a May 14 WebEx briefing about the shooting. 
Investigators made several requests, reaching as high as then-Deputy Chief Robert Schroeder, asking that Burbrink not attend because she was an "informational witness," according to an investigative summary of the case written by Sgt. Jason Vance of the Public Integrity Unit in July. Those requests were denied because Burbrink was the commander of the unit that raided Taylor's apartment, Vance's report says.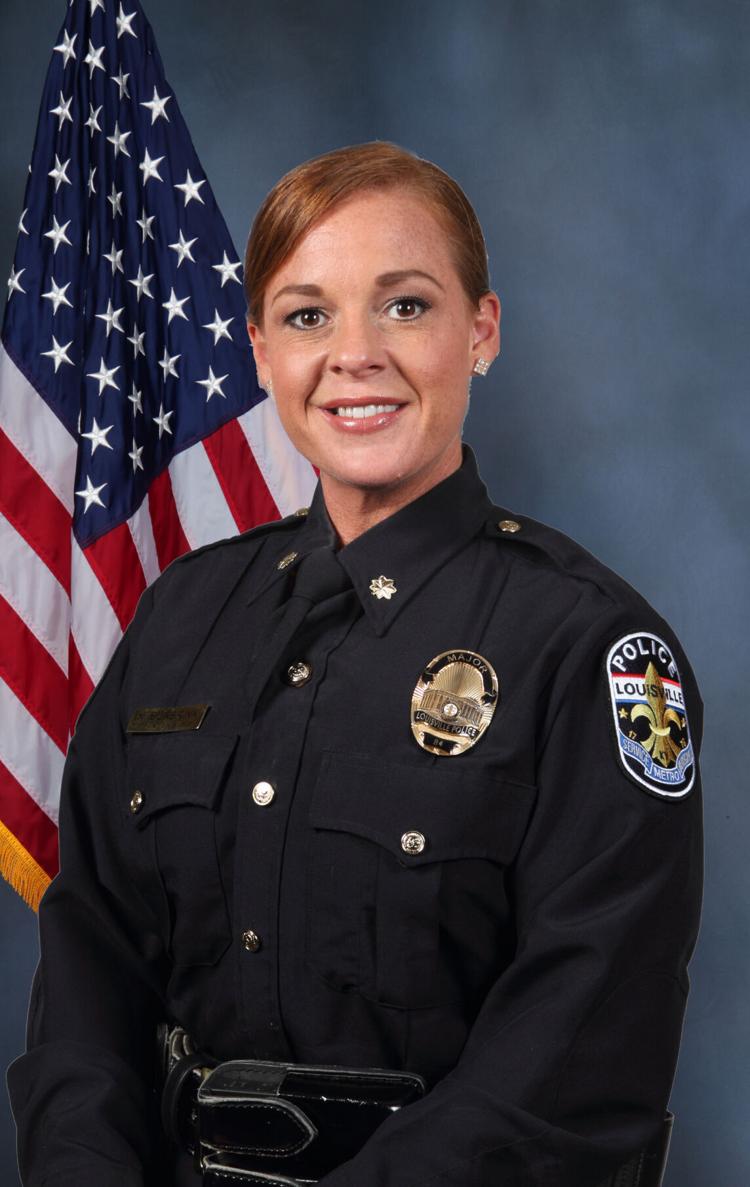 During the meeting, Burbrink asked "pointed questions" and cast doubt on how the PIU collected evidence at the scene, according to Vance's report. After investigators told then-Chief Steve Conrad that there were inconsistencies in Detective Brett Hankison's account of the raid, Vance's report says Burbrink pressed for specific examples – even though investigators considered that "sensitive" information.
"It should be noted at no time did any other commander intervene to stop what has been characterized by multiple individuals present during the WebEx meeting as a 'Cross examination' of the investigation," Vance's report says.
Schroeder, who retired as interim police chief Oct. 1, later apologized for Burbrink's actions and said the decision to involve her in the meeting was "a mistake," Vance wrote.
Taylor, 26, was shot six times and killed when Hankison and other officers with LMPD's Criminal Interdiction Division served a search warrant at her apartment near Pleasure Ridge Park as part of a larger narcotics investigation.
A Jefferson County grand jury charged Hankison with three felony counts of wanton engenderment for firing into a nearby apartment during the raid on Taylor's apartment. Schroeder fired Hankison in June, saying Hankison violated the department's policies on using deadly force and following rules and regulations during the raid. 
Neither Hankison nor the other two officers who fired their weapons into Taylor's apartment were charged in connection to her death. Cameron has said the other two officers, Sgt. Jonathan Mattingly and Detective Myles Cosgrove, were "justified" in returning a shot fired first by Kenneth Walker, Taylor's boyfriend. 
This story may be updated. 
Related Stories: 
Copyright 2020 WDRB Media. All Rights Reserved.