LOUISVILLE, Ky. (WDRB) -- A northern Clark County outreach center that helps those in need is being forced to move its operation, but in order to keep its services going, they need the community's help. 
Ruthie Jackson has run the North Clark Outreach Center, a food bank that helps families in need in northern Clark County, for nearly 20 years. 
The space that the center has been working out of since 2003 was brought by the city a few years ago, who is now selling the property to a developer to create apartments. 
Throughout its history, the food bank, which serves over 200 people a month, has been on Harrison Street, also offering coat drives and a number of other programs to those in need.  
Jackson, a city council member, said she knew the move was coming. 
"It's development for Charlestown. It's for the better of Charlestown," she said. "I don't like it for NCOC, but it's all going to work out."
The Charlestown Housing Authority has offered its Golden Age Community Center to NCOC on a 10-year lease for $1 a year. 
Jackson said the location of the facility is perfect — but the amount of space is not. NCOC is hoping to add 1,600 square feet in additions. 
"We have people giving out lots of food. We give it out every week, and we have to have space to store it to be able to give it out," Jackson said. 
Jackson said the estimate for labor and materials is approximately $180,000. She believes some will be willing to donate their labor, but funding for materials is the big hurdle.  
"I always say about Charlestown, they show up and they show out, and they will show up and show out and they will do whatever they can to help make it happen," Jackson said. "So once we get the money to buy the materials, I see it being an easy transition from there."
Some area businesses have already started donating. OmniTRAX donated $15,000 in late 2021, knowing Jackson would hold onto it for a new building.
"Hopefully that check will help bridge a gap... and they can keep doing what they're doing," said OmniTRAX General Manager Jeff Edwards. "We're a small community. We need to look out for each other. We need to help each other any chance we can." 
Jackson says they have about $26,000 total raised so far.
NCOC is required to leave its current building by July 31, and will not be able to offer its full services until construction is complete, during a time when Jackson says community need is on the the rise. 
"Now more than ever. If you've gone to the grocery store, you see how groceries have gone up so don't even think about the gas, think about the groceries and how it's almost doubled and it's hard on families right now," she said. 
If the center gets the funding they need quickly, they're hoping to open by September.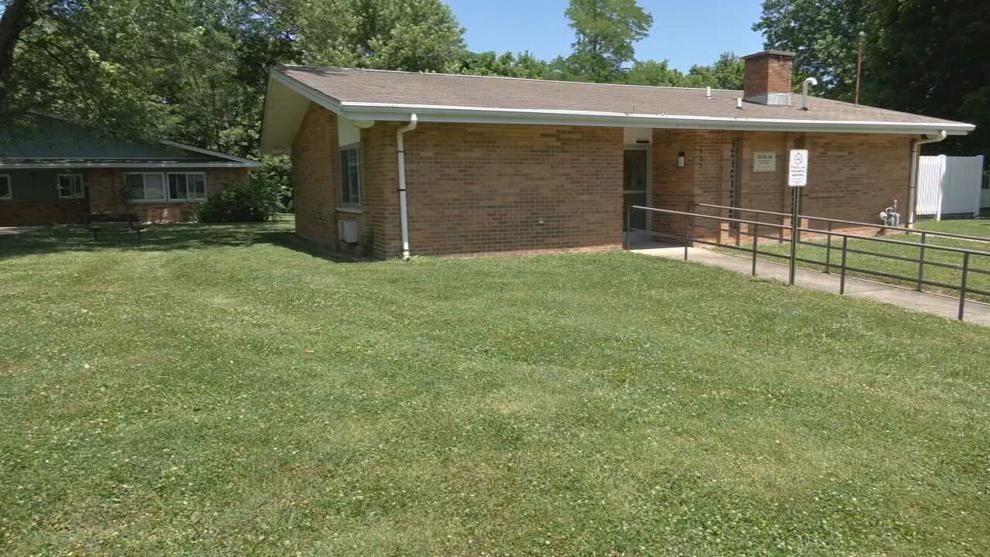 "It'll happen, it's just in the timing that it'll happen," Jackson said.
To donate to the organization or to contact them to offer your services, contact Jackson at 502-773-7474 or Brigitte Delaney at 812-987-1782. Donations can also be made via PayPal to ncoc240@sbcglobal.net or Venmo under the account NCOC47111.
Those who are in need while the center is shutdown during the transition can also call them. The center hopes to set up drive-thru pantries in the interim. 
Copyright 2022 WDRB Media. All Rights Reserved.