LOUISVILLE, Ky. (WDRB) -- The victim of a March 26 fatal shooting outside a Shively business has been identified. 
Savon Murphey, 20, died of a gunshot wound while being treated at University Hospital, according to a news release from the Jefferson County Coroner's Office. Court documents say Murphey was shot 12 times in front of a Wing Station in the area of Crums Lane and Park Row Drive. Police responded to the shooting around 7:45 p.m. 
Darius Calloway Jr., 20, was arrested March 31 and faces one count of murder and two counts of assault in connection to the shooting. 
Investigators believe the shooting started inside the Wing Station after "an altercation occurred between two male customers," Shively Police Sgt. Patrick Allen said in a news release at the time of the shooting. 
Police allege Calloway shot Murphey as he went inside the restaurant, according to an arrest citation. Murphey stumbled outside of the restaurant, and Calloway continued firing as he followed him, the citation says.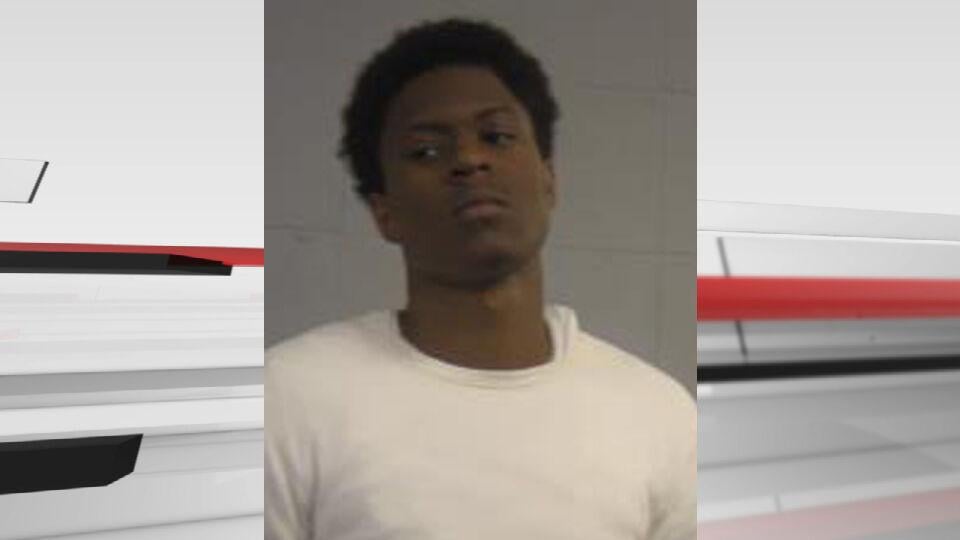 A teenage girl also suffered "apparent gunshot wounds" as a result of the shooting, Allen said. She was hospitalized as "stable" with non-life-threatening injuries, according to police. Calloway's arrest report says she required pelvic surgery.  
A man "doing postal work down the road" was also grazed by one of the bullets fired from Calloway's gun, according to police. 
A witness found Calloway's bank card at the scene and gave it to police, thinking he was the shooter, according to Calloway's arrest citation. Police looked up his ID and compared that to video from the scene and found him.
Calloway remains in jail on a $1 million bond. In court April 1, Calloway's attorney, Rob Eggert, said Calloway turned himself in when he found out there was a warrant for his arrest. Eggert also claimed Calloway fired in self-defense. 
"Shots were fired at Mr. Calloway," Eggert said. "We believe he was totally acting in self-defense — that he'd be dead if things ... hadn't turned out the way they did. I know the charges are serious, but he's got to be presumed innocent, and a $1 million bond is obviously way excessive."
Related Stories: 
Copyright 2021 WDRB Media. All Rights Reserved.