LOUISVILLE, Ky. (WDRB) - The owner of the the Stop & Go gas station in Jeffersonville was shot and killed during a robbery late Thursday night. 
During a news conference Friday afternoon, Det. Lt. Todd Hollis identified the store's owner as 49-year-old Praful Patel. 
The Stop & Go is located on Allison Lane, right across the street from Jeffersonville High School. 
Police say they were sent to the station around 10:50 p.m. on Oct. 11 after a female customer called 911 to report that she was  inside the store and there was no sign of anyone behind the counter. 
Hollis said when officers arrived about 2-3 minutes after receiving the call, they found Patel dead in the office area of the store. Surveillance footage shows a male, light-skinned subject entering the business at approximately 10:40 p.m., armed with a gun.
The station normally closes at 11 p.m. 
The suspect held Patel at gunpoint before shooting him and taking the business cash, Hollis said, adding that he left the store on foot. 
The suspect was seen wearing a hooded sweatshirt with the hood drawn over his head, and the drawstrings pulled tight to cover his face. He was wearing dark sweatpants.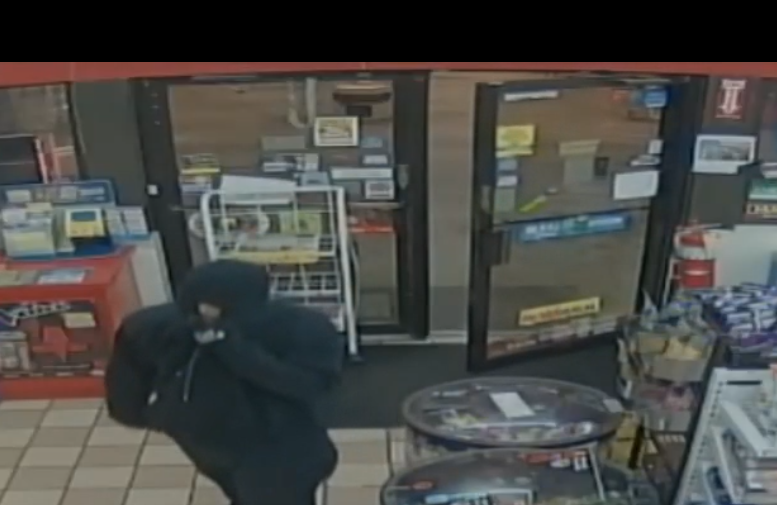 Police are still looking for the suspect. 
Customers who showed up at the store Friday morning say the community is close, and that the store is the kind of place where people stop every day. They say the people who work there are friendly and take the time to get to know customers.
"They're nice people," said Lucas Nien, who comes into the store frequently. "They didn't deserve this." 
Hollis said Patel was alone when he was shot, and that he worked in the store from morning until evening every day, along with other members of his family. He wasn't sure if the person that shot Patel was a previous customer or if the two knew each other. 
He said Patel was well known and well liked in the community. 
Hollis declined to say whether or not Patel had a gun, but said police intend to find the shooter. 
"We are going to use every means possible to bring this person to justice," Hollis said. 
The investigation into the robbery is ongoing. Anyone with information is asked to call 812-218-TIPS (8477). 
Copyright 2018 WDRB Media. All Rights Reserved.