LOUISVILLE, Ky. (WDRB) -- Thursday could be a make-or-break day for a lot of local organizations.
Hundreds of nonprofits, charities, schools and more are hoping Give For Good Louisville, the city's annual 24-hour day of giving, will provide some financial relief during the COVID-19 pandemic. 
"You have to change today in order to change tomorrow," said Taylor Ryan, executive director and founder of Change Today, Change Tomorrow.
From feeding hungry families to housing them, Change Today, Change Tomorrow is a local nonprofit that's changing lives.
"Since June 2, we've served over 17,000 residents," Ryan said. "We're looking to purchase a building so we can provide some transitional housing."
Change Today, Change Tomorrow is located on East Washington Street in Phoenix Hill. Inside, you'll find shelves of food and essentials, a small staff and a few volunteers, trying to serve thousands in need.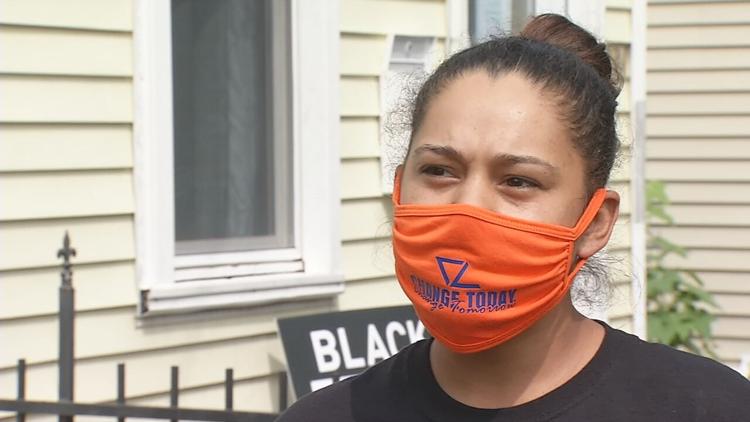 "We served about 35,000 people in our first year," said Nannie Croney, president of Change Today, Change Tomorrow. "Weekly, almost a thousand."
Food, housing, transportation and other essentials are not the only services provided by the nonprofit.
"We are super flexible," Ryan said. "We're like, 'Now, there's this new NTI thing, how can we help parents navigate that? How can we link that to our mission — education?' There are so many needs, and, literally, that develops every day."
The organization is also one of at least 500 nonprofits participating in the annual Give For Good Louisville fundraiser.
"In non-COVID times, this would be full of staff and visitors and nonprofits coming down to do live broadcasts," said Ron Gallo, president and CEO of the Community Foundation of Louisville.
Gallo has been on the job for just a few months but hit the ground running to be prepared for the biggest giving day of the year.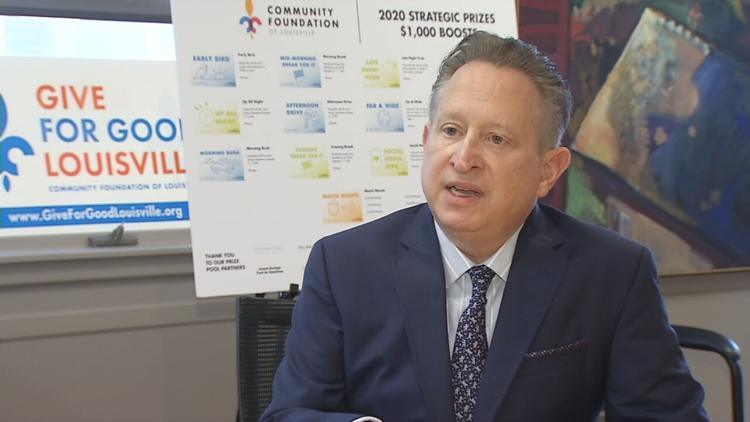 "We're getting ready on every level," he said. "To make sure our technology is right, to make sure that all systems are operating. And, also, to provide some level of fun." 
The organization is hosting Give For Good Louisville, which is the biggest giving day of the year in the city. There's no financial goal, but this year's list of nonprofits includes two special categories. 
"One is COVID-19, listing agencies that have self-identified as organizations on the front line of that response," Gallo said. "And, also, and racial and social justice because this is obviously an incredibly important time for those issues, and we wanted to highlight those organizations that are working on those issues."
Some of the nonprofits will broadcast livestreams throughout the daylong fundraising event, Gallo said.  
"They'll be telling their story," he said. "It will have the live feel, as if we are totally live, when we will be using the best of technology to bring some of that live energy." 
Across the country and in Kentuckiana, Gallo said the COVID-19 pandemic has impacted a lot of nonprofits.
"The nonprofit community is stressed, in some cases, to the breaking point because nonprofits think about service first and fulfilling their mission," Gallo said. "And so when crisis happen, many of them are already not in the best shape financially, and they just keep going."
That's why Give For Good Louisville is crucial for nonprofits like Change Today, Change Tomorrow. 
"The need has tripled, if not quadrupled, due to COVID," Croney said. 
"We have a $70,000 goal for the day," Ryan added. "It is definitely crucial for us to continue to be supported by the community because we are of the community."
Give For Good Louisville starts at midnight Thursday. Click the links below to learn more about Give For Good Louisville, Community Foundation of Louisville or Change Today, Change Tomorrow.
Copyright 2020 WDRB Media. All Rights Reserved.