LOUISVILLE, Ky. (WDRB) – Jefferson County Public Schools broke ground Monday on a new $27.9 million elementary school on West Broadway.
The unnamed school, which Superintendent Marty Pollio has said he wants open by December 2022 or January 2023, will be connected to the Republic Bank Foundation YMCA on West Broadway.
Students at Wheatley Elementary School, which recently merged with Roosevelt-Perry Elementary School, will be enrolled in the new school once it opens, and YMCA programming and services will be available for those who attend.
"This partnership will be a difference maker for students in this community," Pollio said.
Pollio and Diane Porter, chair of the Jefferson County Board of Education who represents District 1, said during Monday's news conference that the new school will be the first elementary school built in West Louisville in about 20 years. JCPS moved the Grace M. James Academy of Excellence to the former Roosevelt-Perry Elementary building for the 2021-22 school year as the district accelerated the merger between Roosevelt-Perry and Wheatley Elementary.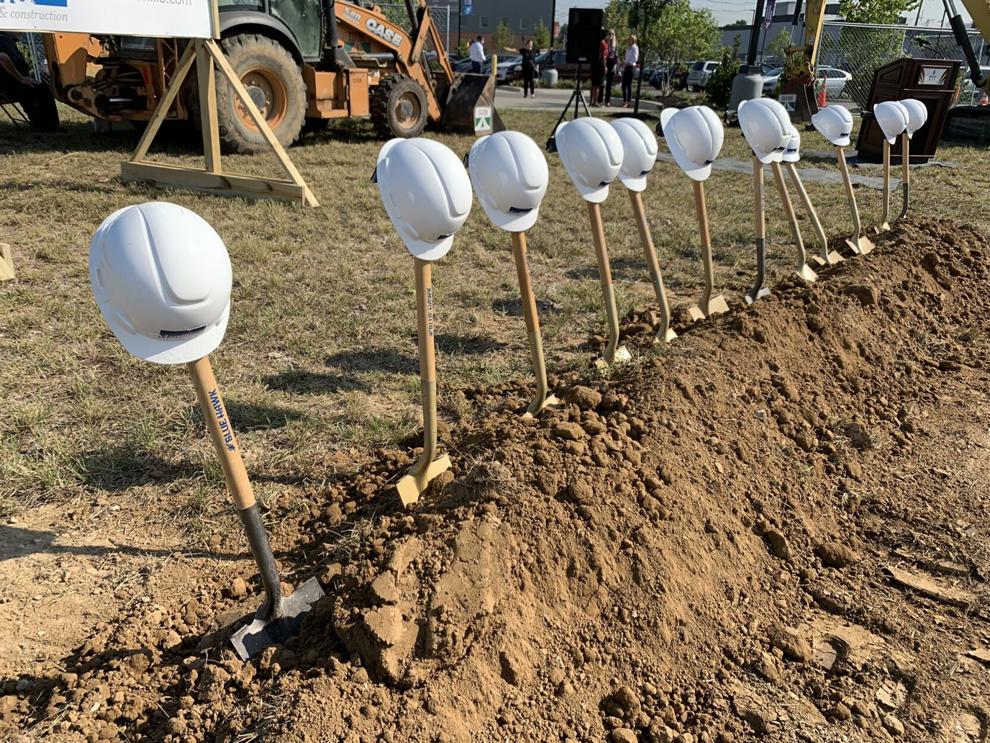 Pollio, who has often bemoaned the district's more outdated schools, said lack of facilities investments was "most stark" in west Louisville.
"Just imagine what it's going to be like on day one for these young people to walk into this brand new school building after they've been in a school building that probably needed to be condemned several decades ago," he said.
Deo'nna Miller, a third-grade student at Wheatley Elementary, said she wanted "a classroom with bright windows and lots of friends and lots of teachers and computers" when the new building opens.
"Thank you for the new school at Wheatley Elementary School," she said. "I can't wait."
Louisville-based architecture firm Luckett & Farley released renderings of the new school after Monday's groundbreaking ceremony. The 79,000-square-foot, two-story school will share a gymnasium, playgrounds, technology center and library with the YMCA, which was also designed by Luckett & Farley.
.@JCPSKY is about to break ground on its newest school: West Broadway Elementary School. The $28 million school will be attached to the Republic Bank Foundation @ymca. @WDRBNews pic.twitter.com/yWGA5N7mZO

— Lexie Ratterman (@LRatterman_WDRB) August 23, 2021
"This modern learning facility is built for the future to accelerate growth in this under-served community and support the students and teachers who will utilize this entire education and recreation campus," Luckett & Farley President and CEO Aric Andrew said in a statement.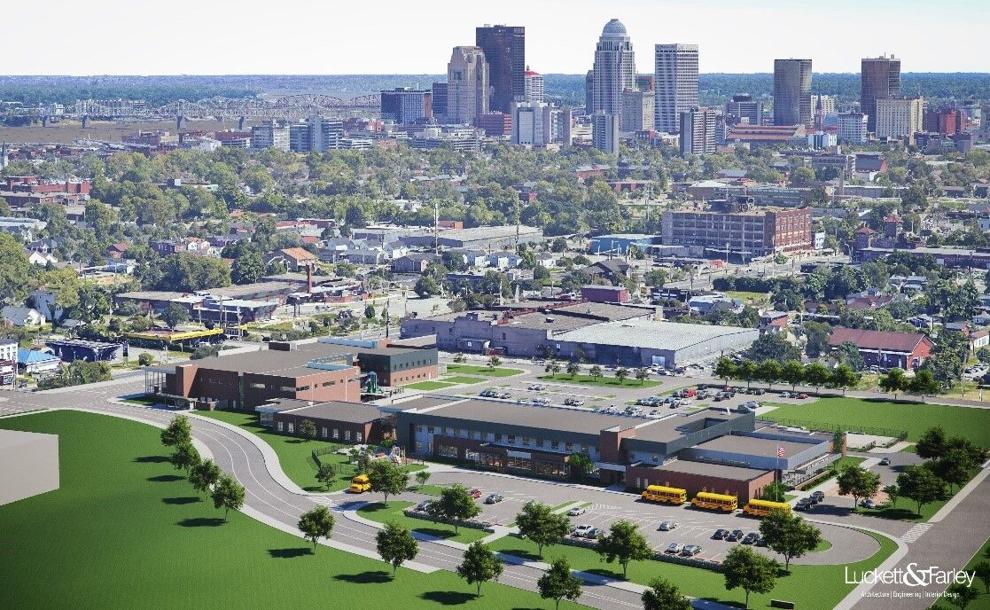 The school is one of three JCPS elementary schools under construction. The district broke ground in October for new elementary schools in Newburg and southwest Louisville.
Copyright 2021 WDRB Media. All Rights Reserved.