LOUISVILLE, Ky. (WDRB) – LaPreesha Edison is eager to welcome her first class of students when Jacob Elementary School opens its doors on Wednesday.
"I'm nervous, but I'm more so excited," Edison said after spending part of her Thursday setting up her first-grade classroom. "I can't really get the smile off of my face."
She is one of thousands of teachers putting the final touches on preparations for the first day of classes Wednesday for the 2021-22 school year, which will be the third affected by the COVID-19 pandemic. Caseloads across Kentucky and the U.S. have rapidly escalated because of the more infectious delta variant of the coronavirus.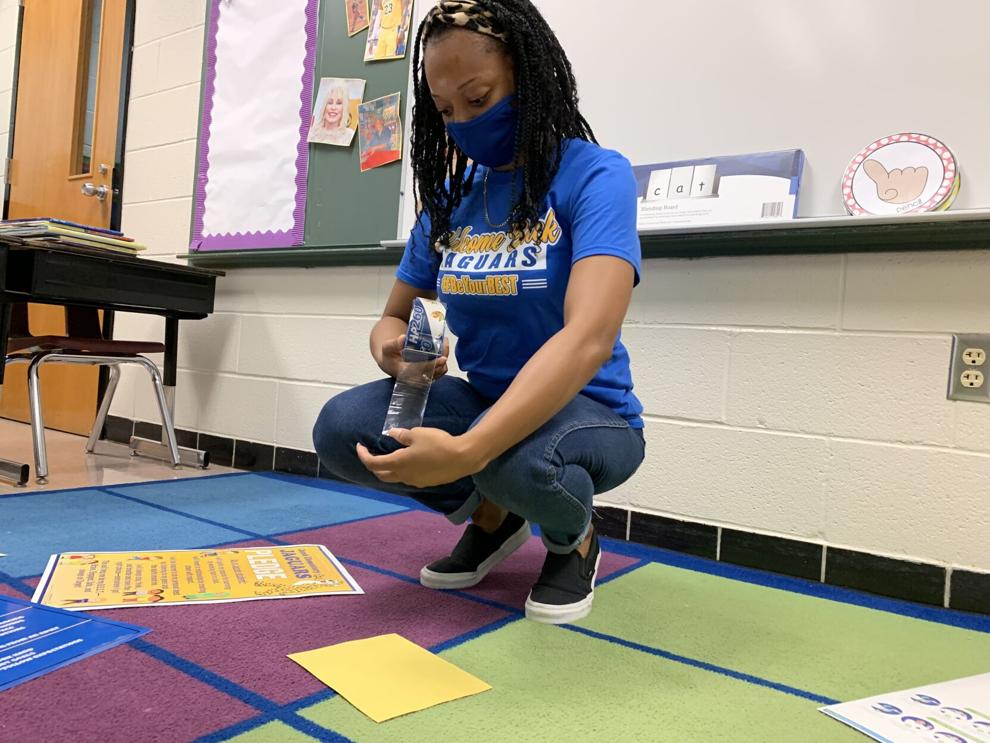 Edison was one of 27 graduates of the Louisville Teacher Residency program and shadowed Leah Schrenger, a kindergarten teacher at Slaughter Elementary School, last year as JCPS navigated both virtual and in-person learning in an unprecedented school year.
If anything, Edison says she feels "overprepared" as the 2021-22 school year approaches.
"A teacher can be a very independent job and sometimes you have to be a one-person army, and I feel like they gave me all the tools to push through the year," she said.
Teachers like Edison will be the first to greet students back inside schools as classes begin, but the district is still searching for more to join their ranks.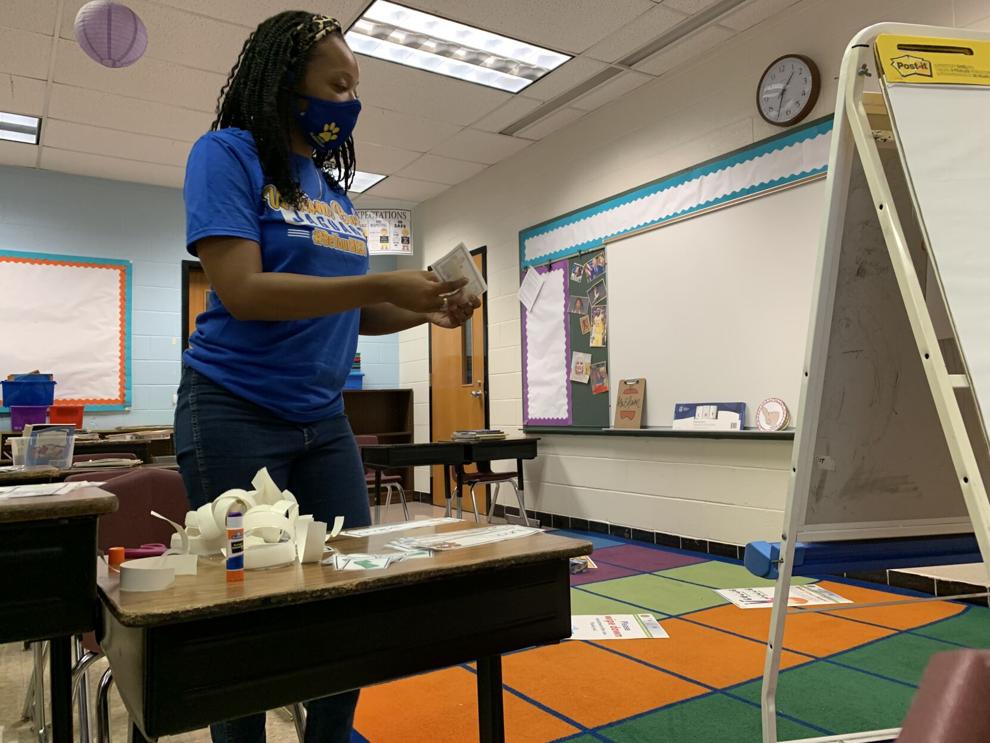 JCPS has about 200 teaching vacancies in classrooms throughout the district, primarily because of the recently expanded Pathfinder School of Innovation and newly created positions with federal COVID-19 relief funding.
JCPS records show 1,207 elementary school students, 663 middle school students and 977 high school students have applied for the virtual learning program.
Aimee Green-Webb, head of human resources for JCPS, said the district has "a robust applicant pool" to identify prospective new hires to fill current classroom vacancies.
"If we weren't looking at things like Pathfinder and response to COVID-related things that (Elementary and Secondary School Emergency Relief) has provided, we're seeing a very typical year," Green-Webb said. "Thankfully we have benefited from record retention."
JCPS is interviewing candidates now and has "sent out a message to our substitute teacher pool so that we have folks in place as we're continuing to hire," she said.
"We always make provisions anytime when we're ramping up for the start of school so that we have someone in place for the students," Green-Webb said.
The district's unfilled teaching positions leaves some classrooms, whether in-person or virtual, without full-time instructors days before the 2021-22 school year is set to begin.
JCPS will tap substitute and full-time teachers to fill short-term vacancies in classrooms, Green-Webb said.
"It's not something that's widespread, but if that should happen, there's a provision for that and teachers are compensated accordingly," she said, "and so the principals do a really good job of finding creative ways to have classes covered."
The district's success in retaining teachers is credited, in part, by the district's decision to spend $75 million in federal stimulus money to provide stipends worth up to $5,000 for teachers and staff who stay with JCPS from the summer through early May in the 2021-22 school year.
Full-time and permanent part-time employees who have been on contract since July 1 who have worked at least one day by Aug. 1 are set to earn $2,500 while $1,250 will be paid for those on staff as of Nov. 12 and May 6.
"While our current employees are going to benefit from the full effect of that $5,000 stipend, those who've been in place with us and stayed on, and will continue to stay, those who are hired even later will receive some benefit," Green-Webb said.
Other positions, such as bus drivers, nutrition service workers and custodians, are typically "hard to staff" and usually experience high turnover, she said.
JCPS will have all 771 bus routes covered for the start of the school year, Chief Operations Officer Chris Perkins told reporters recently. He also credited the JCPS stipend and a $6 per hour pay differential for drivers with the district's ability to retain about 80% of its drivers from last year.
JCPS has also held "numerous job fairs" to bolster its staffing for bus drivers, he said.
"We leave that open continually, so we're always taking applications for drivers," Perkins said. "We have all of our routes covered right now, but we will gladly take on more."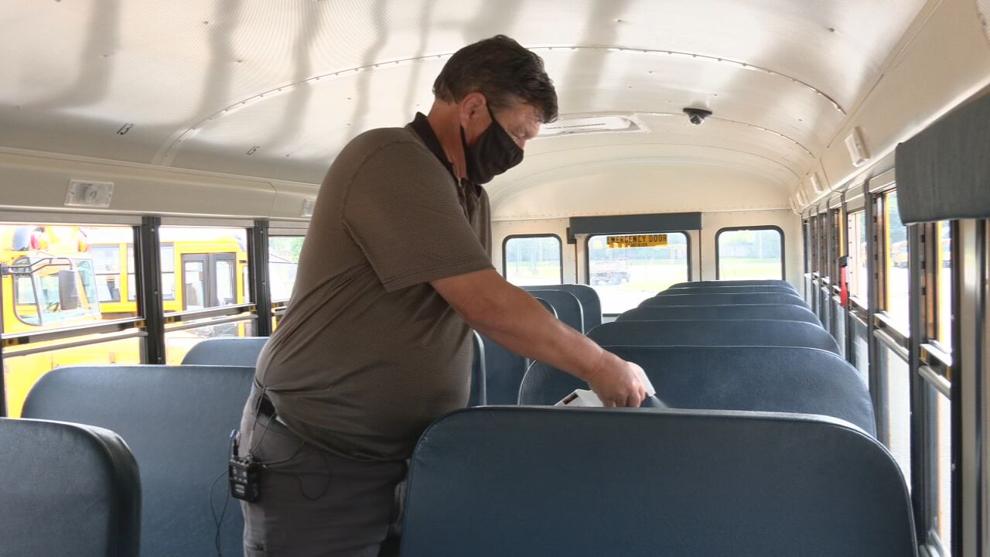 Green-Webb says she hasn't heard concerns from applicants for JCPS openings related to the recent escalation of COVID-19 cases, driven by the more infectious delta variant of the coronavirus, in Kentucky and across the U.S.
"I think we've made our safety measures clear," she said. "Every building has a plan, and our schools are publishing their plans online, so I think that helps employees understand and know that the environment is going to be safe."
Schools in JCPS will look familiar for those who attended in-person classes in the spring as the district reopened classrooms for the first time after nearly a year of providing instruction virtually.
Masks will be required for everyone, except those with medical exemptions, inside school buildings, and desks will face the same direction and have 3 feet of space between them if possible, said Dr. Eva Stone, JCPS health services manager. Students will have assigned seats in classrooms and cafeterias to help with contact tracing, and the district is encouraging schools to keep kids within the same groups to limit exposures if someone tests positive for COVID-19, she said.
Schools will also have nurses on staff to help with contact tracing and COVID-19 testing available for staff and students, she said. Families must give consent to have their children screened for infection, she said.
"If there are cases of people not having symptoms, then we can detect that in their school and respond quickly," Stone said.
Buses will also require masks for students and drivers except for those who have medical exemptions, and drivers will have disposable masks and hand sanitizer on hand for students as they board. Drivers will also be required to sanitize their buses between runs, and windows will be open as much as possible to improve air flow.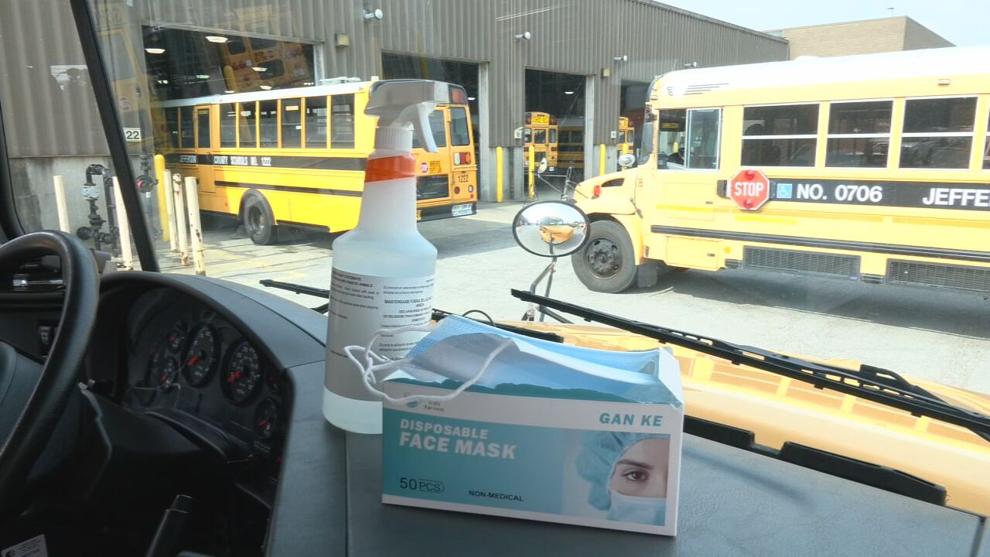 Stone believes the district's COVID-19 protocols will prevent entire classes from entering quarantines. Only those within a certain radius – 3 feet for student-to-student contact and 6 feet for adult-to-student contact – of someone infected will be required to quarantine based on contact-tracing guidelines, and those who have been vaccinated will not need to isolate unless they show symptoms.
"With our schools following these layered strategies, the intention is to help prevent entire classrooms from having to be quarantined at a time," Stone said.
Schools quickly transitioned to remote instruction in March 2020 at the behest of Gov. Andy Beshear at the onset of the COVID-19 pandemic and granted school districts unlimited days for nontraditional instruction, or remote learning, during the governor's COVID-19 state of emergency. Kentucky lawmakers later gave school districts such flexibility, with approval from the Kentucky Board of Education, if they offered some form of in-person instruction starting in late March.
However, regular nontraditional instruction policies are in effect for the 2021-22 school year and districts have allotments of 10 days of remote instruction during the year if they must close for health reasons or inclement weather.
This school year "will be more challenging" as classes return to in-person instruction five days per week, except for those who have enrolled in the district's virtual learning options, Stone said. Last year, about 60% of students returned for in-person instruction twice weekly as part of the district's hybrid learning schedule.
"There were cohorts, smaller cohorts of kids and so there were less people together in the facility," Stone said. "… The challenge for some places is going to be the space in the buildings and those types of things that have been challenges for us the whole time."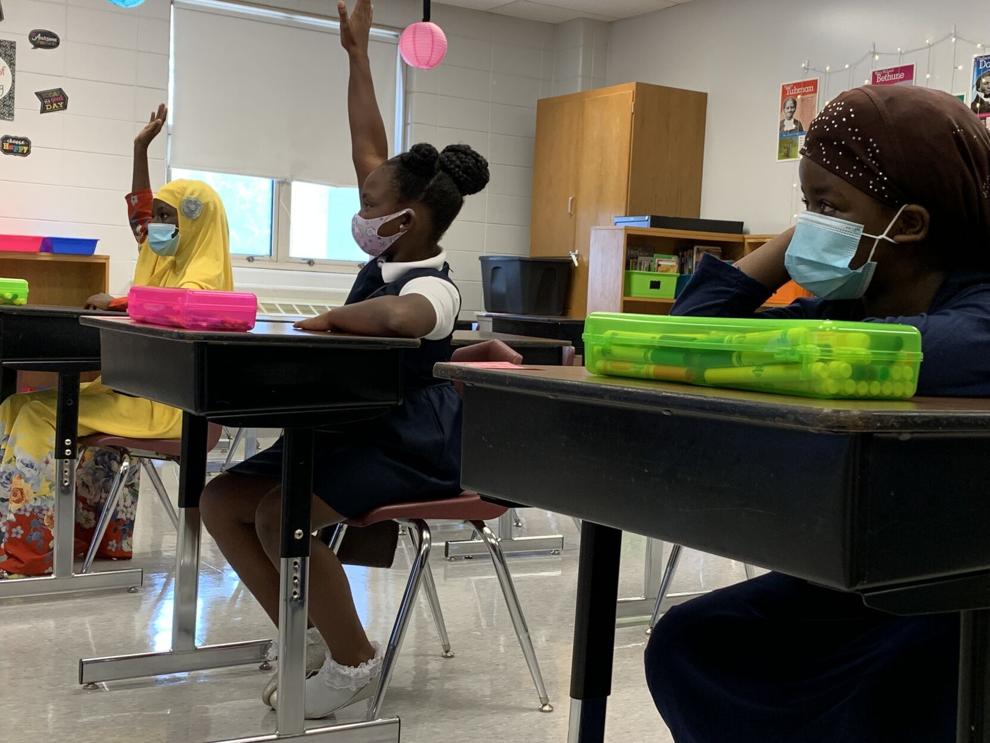 Supplies of personal protective equipment have not been problematic for JCPS, Perkins said.
"Knock on wood, we have not had any issues with supplies for PPE," he said. "In fact, we were very intentional on the front end this past spring to stock up to ensure that we had months in our inventory just in case something like that were to happen.
"We've been able to replenish even more so over the summer, so we're good to go right now."
As the beginning of the 2021-22 school year approaches, teachers like Edison are ready for any challenges that emerge in another year affected by the COVID-19 pandemic.
"It's our second go-around," Edison said. "The first go-around last year was just trial and error, so this time you should be able to breathe or relax a little more because all our JCPS staff have had training and we went through all the trial and error, and we're prepared."
Copyright 2021 WDRB Media. All Rights Reserved.