LOUISVILLE, Ky. (WDRB) -- A state lawmaker said she will propose changing Kentucky's legal definition of rioting after Democratic state Rep. Attica Scott was charged with the felony while participating in Louisville protests for racial justice.
Kentucky state Rep. Lisa Willner, a Louisville Democrat, filed a new bill request Monday that would redefine the criminal charge. Willner announced the move Sunday during a news conference at Jefferson Square Park, the hub of protests during months of demonstrations in the city.
Scott, the state's only Black woman representative, was arrested and charged Thursday night with first-degree rioting, unlawful assembly and failure to disperse. Scott says she was arrested just steps away from sanctuary at First Unitarian Church.
"I'm going to fight every single one of these bogus charges and I'm going to keep showing up for justice for Breonna Taylor. That's what she deserves, that's what her family deserves and that's what the community I serve deserves," Scott said. "They stopped us at 8:58 p.m. It wasn't even 9 o'clock, and we were literally across the street from the church."
Police said Scott was in a group that disobeyed orders to disperse and that members of the group damaged buildings and set fire to a library.
Scott has called the charges "ludicrous" and said she would never be involved in setting fire to a library. She said she was arrested by officers who surrounded her as she walked with her daughter to the sanctuary of a church. Her arrest happened in District 41, the same district she serves.
"I have fought every single budget year in Frankfort for full funding for our libraries. How dare LMPD say I was trying to burn down our library. Absurd. Give me a break. Come up with some better lies," said Scott.
"I want to express my outrage that my colleague Rep. Scott was arrested with her daughter and with Shameka Parish Wright," Willner said. "Peace-loving, justice-seeking leaders in this community when they were doing nothing other than trying to get themselves and others in safety."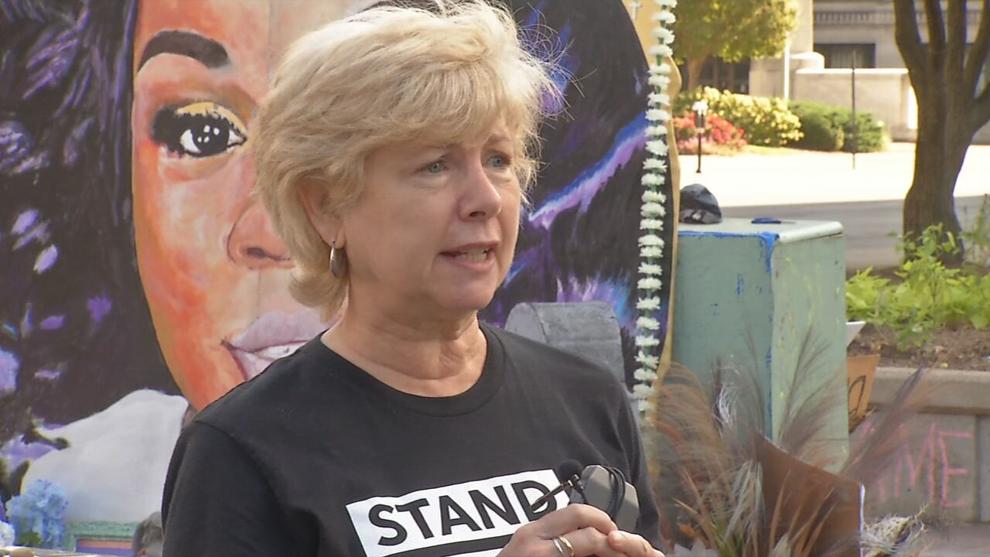 Kentucky law defines first-degree rioting as knowingly participating in a riot that causes injury to a person who is not rioting or causes substantial property damage. The law currently defines a riot as a public disturbance involving five or more people "which by tumultuous and violent conduct creates grave danger of damage or injury to property or persons or substantially obstructs law enforcement or other government function."
LMPD Chief Robert Schroeder tried to clarify the law during a news conference last Friday. 
"Under Kentucky's riot statute, anyone who is part of a group causing damage or riotous behavior, is subject to the charge of rioting," he said. "It does not require an individual to actually have participated in the destructive act."
This is what "Attica's Law" aims to correct.
"In order for a person to be convicted of riot in the first degree, it should be abundantly clear they participated in the acts themselves or that they explicitly encouraged violent and destructive acts," Willner said. "I think that just by getting it explicitly into the definition and getting that explicit clarification, I think there will be many legislatures on both sides of the aisle in both the House and the Senate that would want to support this."
Scott said she and her daughter had joined protesters gathered downtown Thursday evening and they were driving to a church that offered refuge to people who would otherwise be caught on the street in violation of a curfew. Police blocked their route, so they parked and walked to the church instead. Officers then converged on them to make arrests before the curfew took effect, Scott said.
"LMPD swarmed us," Scott said. "They started yelling, Circle 'em, circle 'em.' They wouldn't let us leave to go back to our vehicle. And they wouldn't let us literally cross the street to get to the church and sanctuary."
Willner said what happened to Scott while she was seeking sanctuary "cannot happen again."
Copyright 2020 WDRB Media. The Associated Press contributed to this story All Rights Reserved.