FRANKFORT, Ky. (WDRB) -- One of Kentucky's top cops is calling the shortage of new police recruits across the state "staggering."
Shawn Butler, executive director of the Kentucky Association of Chiefs of Police told the legislature's Interim Joint Committee on Local Government that the shortage is being felt everywhere from LMPD to rural communities.
"People are just not coming into this field," said Butler.
He said part of the reason is the changing public perception of police.
"There's been a lot of loss of respect for the police in our society, and that's sad," said Butler.
Senate Majority Floor Leader Damon Thayer directed attention to the movement to "defund" the police.
"Do you feel that narrative and that effort in places to actually defund the police is having an effect on your recruits?" Thayer asked.
"If you're thinking about going into a field and you're hearing 'we want to defund you, we want to give you less police, we want to do this in a job that's already not very safe,' that has a huge impact on us," responded Butler. "That narrative needs to be changed."
But Butler admitted the change starts with getting rid of any bad apples.
"Any reform starts there. You've got to get rid of those people that should not be in this profession," he said.
Butler pointed to Senate Bill 80, which was passed into law earlier this year. It gives the Kentucky Law Enforcement Council more authority to decertify officers for bad behavior.
"It gives us the tools to get rid of bad actors," he said.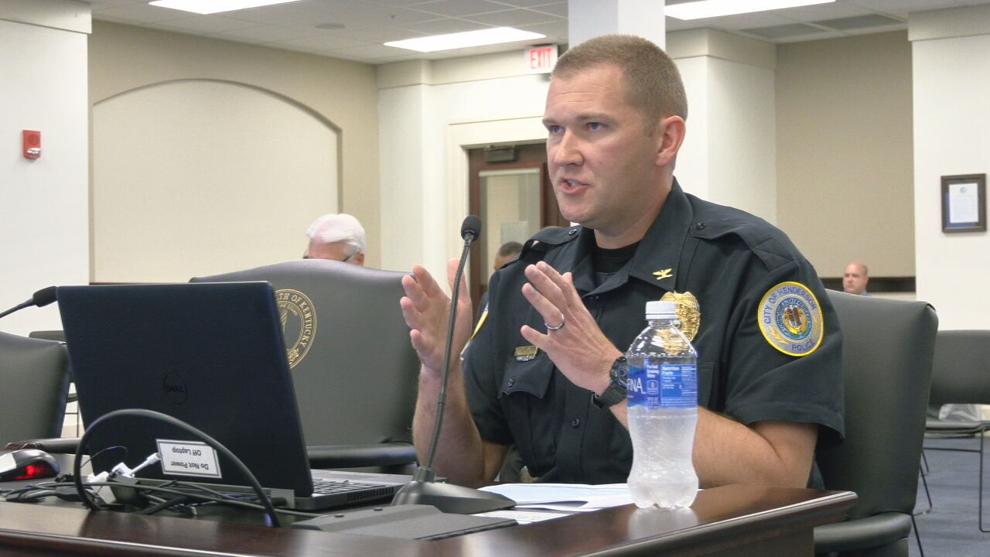 Heath Cox, Henderson Police Chief, said recruit applications to his department are down 80 to 85% and more veteran officers are retiring. He said bringing on properly trained new officers will take time and money.
"Give them the tools, competitive pay, the benefits that they need," said Cox.
Sen. Adrienne Southworth, a Republican from Lawrenceburg, agreed.
"In the younger generation, it doesn't even make sense to spend your whole entire career doing something that is not really going to go very far pay-wise," she said.
Cox said communities need more flexibility to raise the revenue they need to increase police pay.
"If it's food and beverage tax, if it's a liquor tax, whatever it is, allow every city to have the same revenue streams," said Cox.
Committee co-chair Sen. Robby Mills, R-Henderson, told WDRB tax reform is on the agenda for the 2022 session, and that may include giving municipalities more options for raising revenue, which could be used for increasing police pay.
Copyright 2021 WDRB Media. All rights reserved.