BARDSTOWN, Ky (WDRB) - It has been exactly six years since Bardstown Police Officer Jason Ellis was ambushed and killed.
On a weekend America remembers those who lost their lives defending our country – Ellis' friends and family remembered him.
Saturday, Bardstown's mayor, police chief, Ellis' family, and members of the FBI gather around his memorial. On May 25, 2013, Ellis was shot and killed while trying to remove debris from a roadway.
"Jason was an exemplary Police Officer and someone who excelled [at] each and every job roles that he undertook," Mayor Dick Heaton told the crowd. "He was more dedicated to us than himself."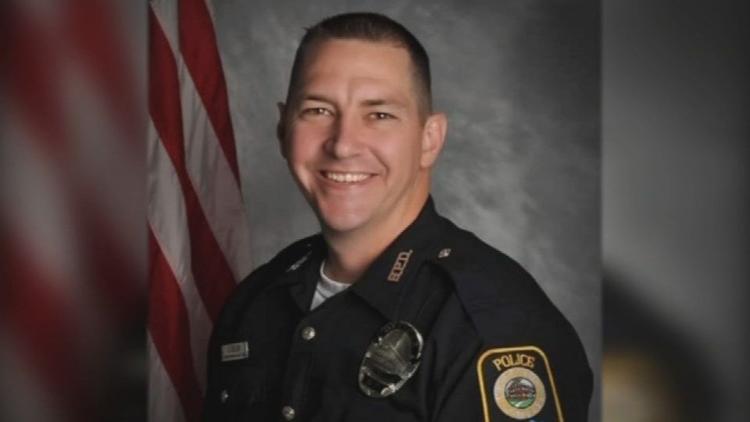 Bardstown Police Chief Kim Kraeszig talked about the emotions she and the department experience.
"We have a feeling of anger because it's six years and the case still isn't solved and no one is in custody for his heinous act," said Kraeszig.
Ellis' widow Amy says spite is often a feeling she has - but being grateful for the time she had with him is even more powerful.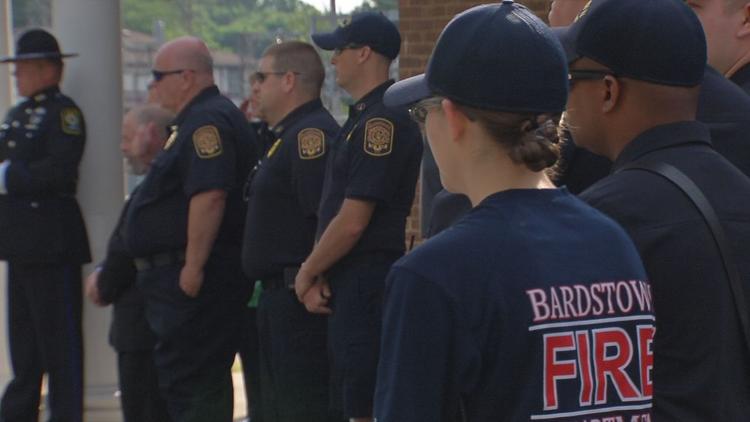 "Yes, some days are still tough waking up realizing that Jason's murder was real, yet we still have a daily choice to make that is ours and ours alone.," said Amy Ellis as she wiped tears from her eyes. "I chose to be grateful for the time Hunter and Parker got to spend with their dad."
Saturday, a renewed effort by the FBI, State Police and the U.S. Attorney's office to find Ellis's killer was released online.
"The number one priority of the United States Attorney's Office in this district is to resolve this case along with our partners," said U.S. Attorney Russell Coleman.
For Amy and her family, every day they hope for answers to bring Ellis' killer to justice. Her family says the love they feel from strangers and those who never even met the officer are what keeps them going.
The FBI has offered a $50,000 reward for information that leads to an arrest. The total reward money, including funds from other agencies, is more than $217,000.
Related:
Copyright 2019 WDRB Media. All rights reserved.