LOUISVILLE, Ky. (WDRB) -- School districts are making the final call on who has to wear a mask when kids go back to school. One local school district is even going against the order from the Centers for Disease Control and Prevention to mask on the school bus.
Even though the state and the CDC insist everyone wear masks, it's allowing schools to make their own decisions.
Looking at schools across Kentuckiana, Jefferson County Public Schools is the only district that requires universal masking.
Masks are optional in school, but required on the bus in: Bullitt, Oldham, Shelby, Spencer, Hardin, Meade, Grayson and La Rue County Schools in Kentucky; public schools in Clark and Floyd County; and Louisville's Catholic schools.
Henry County is making masks optional both in school and on the bus, which goes against the federal CDC order.
"The Kentucky Department of Education has no enforcement authority over (the CDC order). Districts are supposed to self regulate," said KDE spokesperson Toni Konz-Tatman. "Failing to observe the order may cause a liability issue for the district."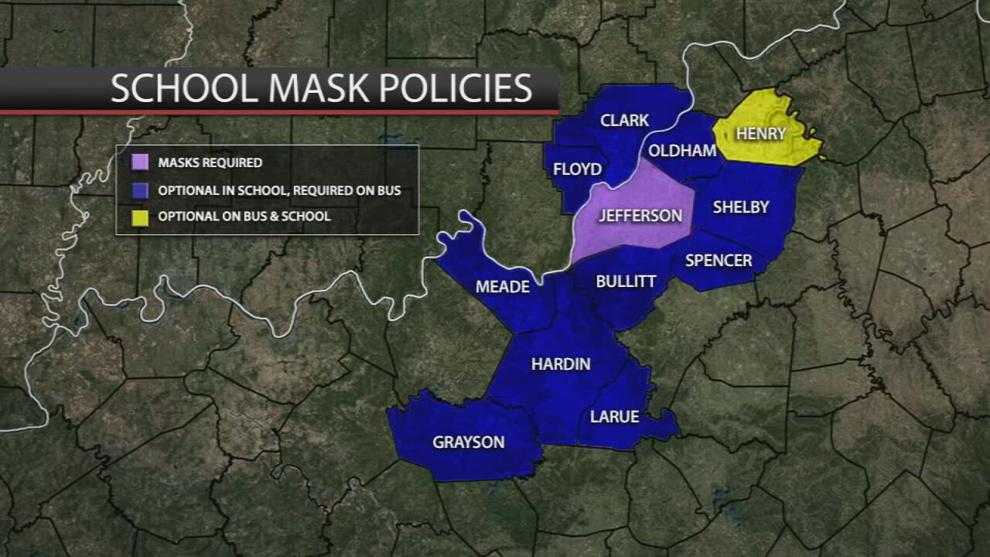 Cade Lance, a Bullitt County 5th grader, goes back to school in a week and a half.
"I feel okay, except for just doing masks and stuff," said Lance. "I think they're annoying, to be honest, and I think you should be able to choose if you want to wear a mask or not."
Masks are not required inside Bullitt County Public Schools; the district is giving families the choice. But Cade's dad has already told him that he will have to mask up.
"I'm glad that everybody has a choice, you can do what you want," said Travis Lance. "But I'd like him to wear it for safety's sake, a precaution."
Related Stories: 
Copyright 2021 WDRB Media. All Rights Reserved.