LOUISVILLE, Ky. (WDRB) -- Police have identified the victim of a small plane crash in southern Indiana as 30-year-old Joshua E. Warren of Louisville, Kentucky.
On Saturday, June 6 around 3:25 p.m., a driver contacted police after seeing a Cessna Skyhawk C172 that had crashed in a field off of Flint Ridge Road in Clark County, Indiana. The preliminary investigation revealed the single-engine plane departed from Bowman Field in Louisville. Investigators do not yet know what caused the crash.
Warren was the pilot and only occupant of the plane. He was pronounced dead at the scene by the Clark County Coroner's Office.
Warren was Fern Creek High School's "beloved" band teacher, according to school officials. He also led the school's marching band and pep band.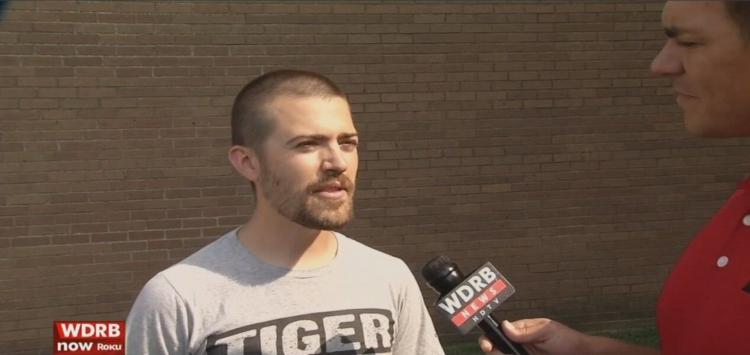 "It is a terrible tragedy and this loss might raise many emotions, concerns, and questions for our entire school, especially our students," Principal Rebecca Nicolas said in a letter to families on Sunday.
The school is asking parents and students to communicate their needs to the district. 
"I know this tragedy is made more difficult by the fact that we cannot gather in person to provide comfort to one another," Nicolas wrote. "The grief of losing a member of our family is an incredible weight on all of us. The only comfort we may find is in relying on one another."
You can read Nicolas' letter in full below. Click here to be directed to JCPS' guidance on helping children cope with grief.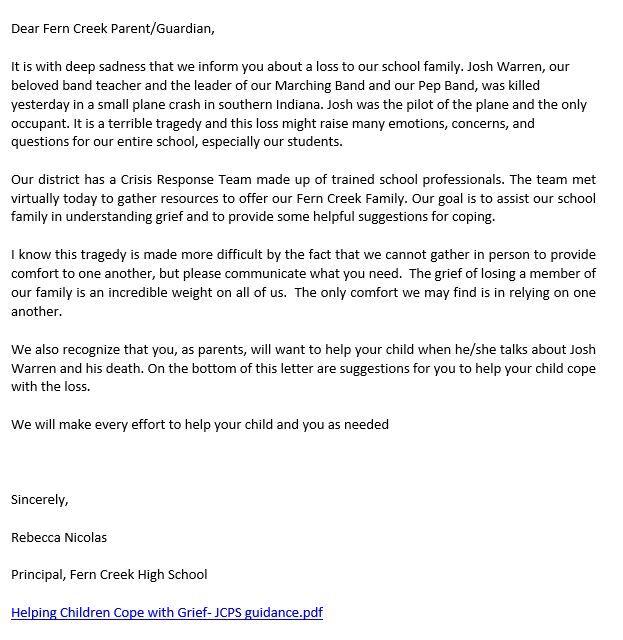 The Federal Aviation Administration and the National Transportation Safety Board will continue to investigate the crash.
Related Stories:
Copyright 2020 WDRB Media. All Rights Reserved.