SALEM, Ind. (WDRB) -- Questions remain about the future of Washington County, Indiana's, ambulance service in spite of a meeting aimed at answering those questions. 
At the meeting Thursday, County Commissioner Phillip Marshall announced publicly that he and other ambulance board members met with Seals Ambulance Service, a private company based out of Indianapolis.
"Sunday night, Facebook went crazy," Marshall said about the rumors. "I seen people talking that had no idea about nothing."
Marshall said the service is currently operating at a revenue loss, similar to many county run ambulance services. He said they met with Seals simply to "gain information."
"Nothing has happened except the concern about operating this county in an efficient way," he said.
At this point, Marshall said nothing has been proposed that would allow for a vote on privatization. 
"Personal experience, I've been there and done that," paramedic Chris Carter said. "I've been in the directors seat. They'll provide you with the service they're contractually obligated, to but they won't go above and beyond."
Typically, the county service sees about 2,400 ambulance runs a month. A significant portion of those are transfers from hospitals which can tie up large amounts of time.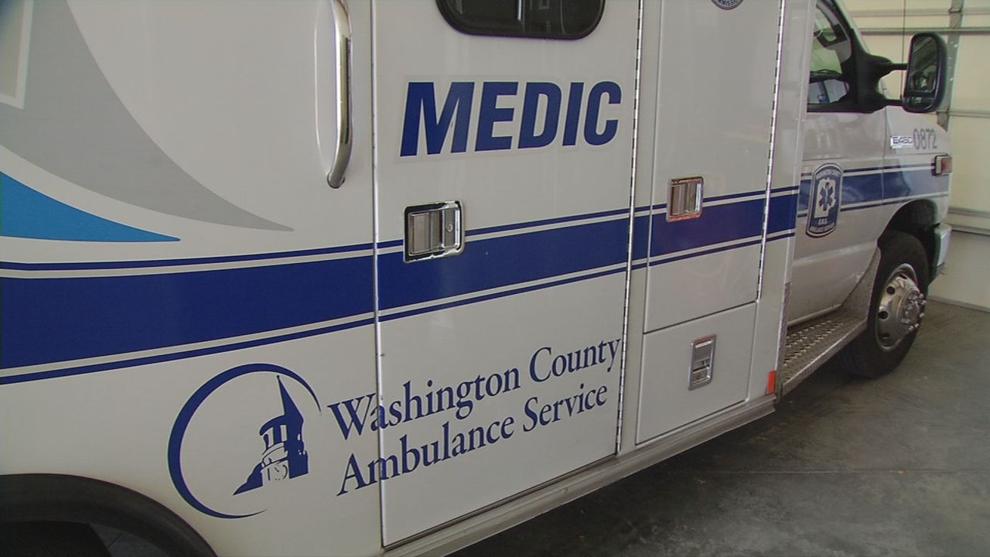 Washington County is currently running two ambulances for the county due to staffing shortages. Paramedics believe there should be at least three. 
"It's a time bomb," Carter said. "You need three ambulances."
Marshall said the county is simply exploring options of how to make the service better. 
"In no way are we going to jeopardize ambulance service to anybody in the county," he said. "We are going to provide the best possible health care that we can do."
No decisions or recommendations were made at the meeting Thursday. 
Copyright 2019 WDRB Media. All Rights Reserved.