LOUISVILLE, Ky. (WDRB) -- A Louisville Metro Police officer is on administrative reassignment after newly released surveillance video shows him protesting outside of a Louisville abortion clinic. 
Photos of the incident first surfaced on Twitter last month on an account run by volunteer escorts showing an LMPD officer participating in a protest outside of the EMW Women's Surgical Center on West Market Street in downtown Louisville, prompting an investigation by the department.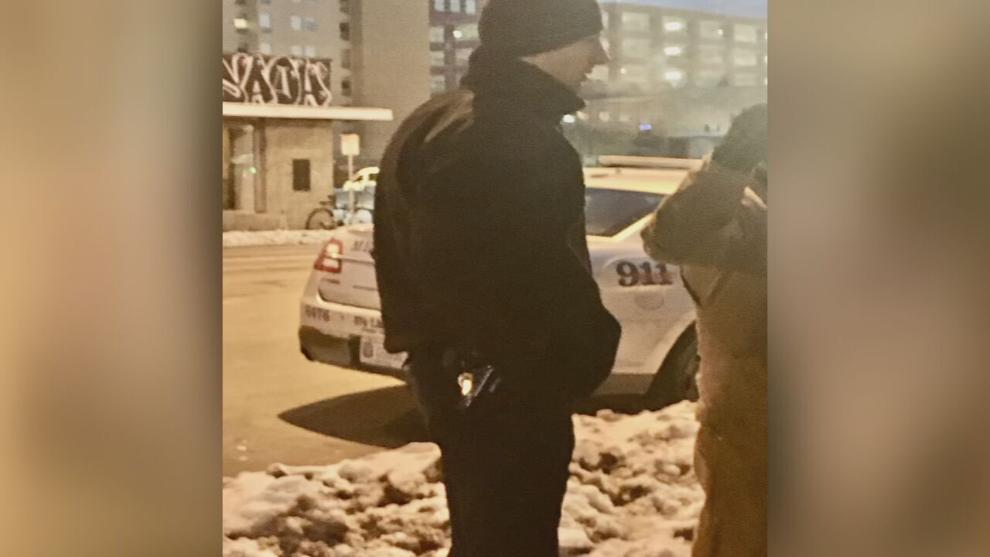 The clinic says it doesn't believe the department protects and serves its patients and staff. Now, it's releasing surveillance video showing exactly what happened.
The video captures an LMPD patrol car pull up outside the clinic just before 6 a.m. on Saturday, Feb. 20. A few minutes later, the officer exits the cruiser in uniform, then puts on a jacket.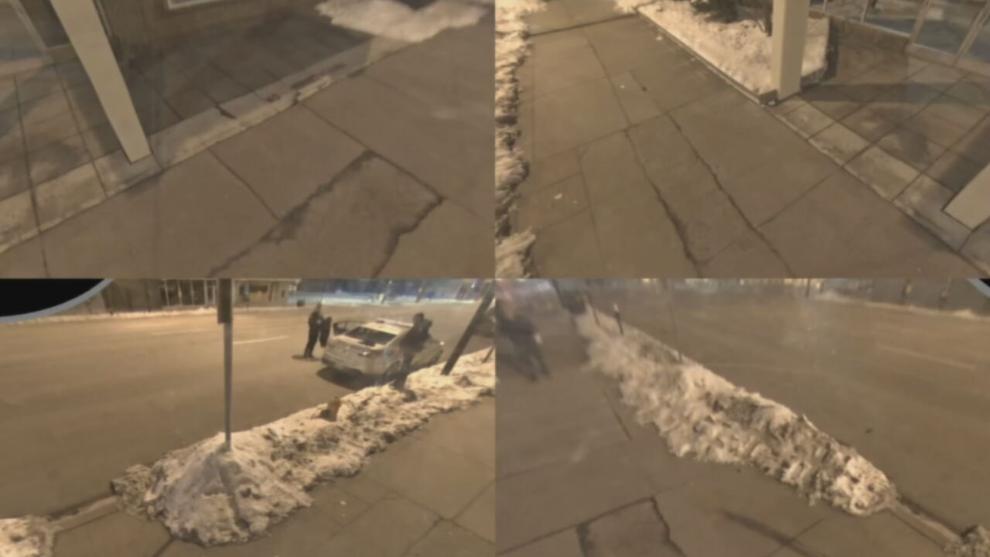 He can be seen marching outside of the clinic for about 45 minutes, at one point holding a sign reading "pray to end abortion."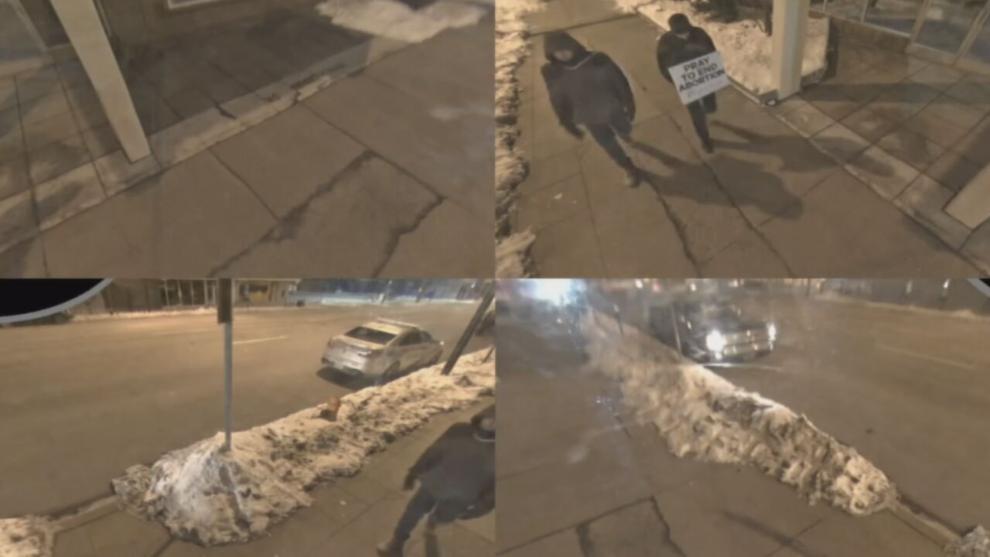 EMW said the officer intimidated patients and medical staff while wearing his uniform and gun.
"The officer engaged in political activity while in uniform and carrying his service weapon on a main thoroughfare in downtown Louisville. This conduct undermines public trust and confidence in LMPD and intimidates patients and care providers," the clinic said in a statement.
Louisville Metro Council asked LMPD Chief Erika Shields about the incident during a meeting on Tuesday.
"We did open up an internal investigation, and we will be looking at the employee's conduct along with the policies that govern employee conduct," Shields said. 
That officer has since been placed on administrative reassignment — which means he can't make arrests or work cases — pending the outcome of an investigation by LMPD's Professional Standards Unit. 
EMW says it often asks LMPD for help with protesters and enforcing laws, but claims the department refuses to take action. 
"LMPD regularly refuses to take action in response to EMW requests," the clinic said in a statement. "Instead, LMPD officers have been observed waving to protesters who are violating the Noise Ordinance and harassing patients.
"LMPD's disregard and hostility to EMW's physicians and patients is no longer an open secret," the clinic's statement continued. "It has become a public and accepted practice that LMPD ignores criminal behavior directed at women and their care providers."
EMW says when the incident was reported to LMPD, officers were dispatched to speak with the clinic's manager, who was told they would return on Tuesday, Feb. 23, to view surveillance footage of the protest. But EMW says no one contacted them that day. 
LMPD says the safety and well-being of the clinic's staff and patients is a priority.
"LMPD has previously, and will continue to, respond to calls for service at the location as needed," the department said in a statement. "The safety and well-being of the clinic's staff and patients remains a priority for the department. We will continue to work with the clinic to address the concerns that have been expressed."
About a week after the incident, a Metro councilmember announced plans to re-introduce an ordinance that would create a buffer "safety zone" outside the abortion clinic to give patients distance from protesters. It would also provide patients with protection from being accosted both verbally and physically as many anti-abortion protesters attempt to confront or persuade patients considering abortion. 
Last August, Metro Council considered an ordinance to create the buffer zone, but ultimately rejected it by a 13-12 vote amid concerns it would restrict protections guaranteed by the First Amendment. 
Now, Councilwoman Cassie Chambers Armstrong, D-8, is drafting a similar ordinance she hopes to have filed in the coming weeks.
The clinic said, as of Friday, it had not yet received any information about the police department's investigation into the incident. EMW is one of two abortion clinics in the state of Kentucky. 
Related Stories:
Copyright 2021 WDRB Media. All Rights Reserved.