LOUISVILLE, Ky. (WDRB) -- A tranquil afternoon on the front porch of his well-maintained home — with an immaculately manicured lawn — is the reason why Tom Adams has loved living Louisville's Auburndale neighborhood for 40-plus years.
"It's been very peaceful and no problems going on basically since I've lived here," he said. "I know just about everybody on the corners and so forth."
But right now, Adams is a bit concerned about the Jefferson County Property Valuation Administrator reassessing the values of homes across Louisville. The 84-year-old figures his property value will go up and, as a result, his property taxes will, too.
"I have some money that I have put back to pay my taxes, but I'm afraid about people that don't," he said.
Under state law, the Jefferson County Property Valuation Administrator is charged with assessing all property at fair cash value. The office follows a four-year cycle and uses local sales and permits to determine the value of a home or commercial property.
In just few weeks, on Apr. 23, four big pockets of Louisville will be mailed notices of their new property values, and they're averaging a roughly 10-13% increase.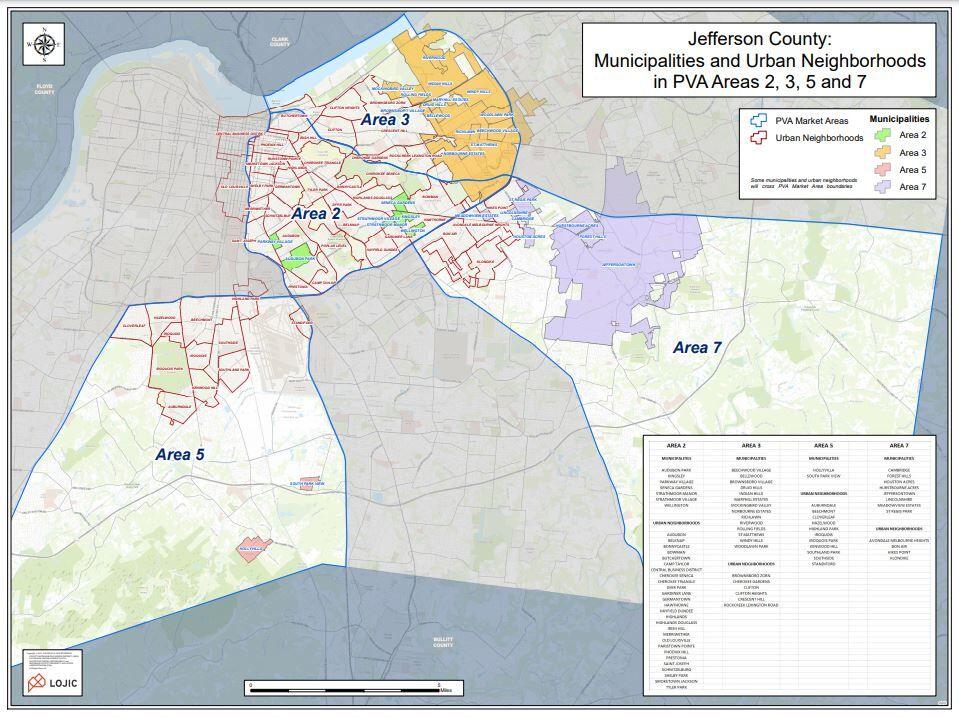 The assessment includes properties in the Highlands, Germantown, Schnitzelburg, Smoketown, Shelby Park, Jeffersontown, Crescent Hill, Clifton, Butchertown, St. Matthews, Iroquois, Fairdale and Auburndale, to name a few.
"It is something that we do have to do," Jefferson County PVA Chief of Staff Jason Hancock said. "I know that it's a difficult time for some."
All property owners have the right to appeal their valuations online or through teleconferences, Hancock said. A conference with the PVA's office is the first step of the appeals process. Online conferences for appeals will start April 23, according to the PVA's office, and run through May 17. Because of the pandemic, the PVA's office will not be conducting its in-person assistance program this year.
Hancock said it's vital for homeowners refuting their homes' assessed values to familiarize themselves with the PVA's website and, when they appeal, upload good pictures that show off and explain problems both outside and inside their homes. More tips can be found here.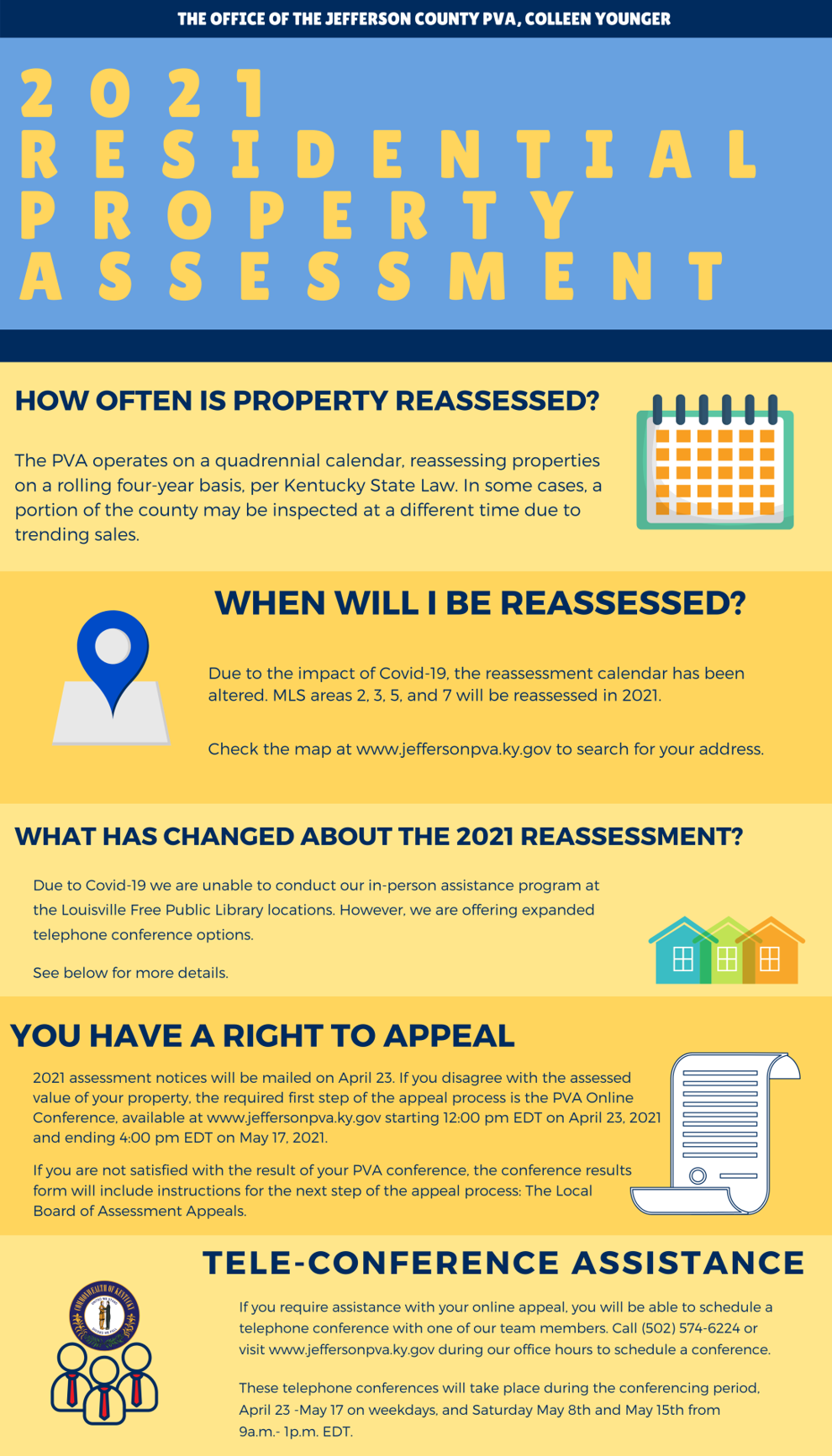 "No one knows their house like the owner," Hancock said. "They know any defects or any problems that they might be having."
And for homeowners like Adams, who don't have access to the internet, a computer or smart phone, Hancock said the PVA is happy to help them appeal over the phone. According to the PVA, an appointment should be requested before May 12, 2021 by calling the PVA office at 502-574-6224. The office will be offering Saturday appointments for teleconferencing and will be open 9 a.m. - 1 p.m. on May 8 and May 15.
Meanwhile, several virtual meetings remain for those who have additional questions for the PVA:
Area 5 (April 6 for residential properties and April 8 for commercial properties from 6:30 - 7:30 p.m.): Beechmont, Hazelwood, Iroquois, New Cut, Auburndale, Southside, Kenwood, Fairdale, Parkwood/Waverly and parts of Valley Station and Pendleton/Kosmosdale.
Click on the links above for more information on the virtual meetings. Click here for a full calendar showing the reassessment process and schedule from the PVA's office.
For more information, click here. To find out when your property will be reassessed, click here.
Copyright 2021 WDRB Media. All Rights Reserved.