LOUISVILLE, Ky. (WDRB) – All eyes will turn to Louisville at 5 p.m. Sunday, if not just a little before. At 3:30 p.m., the gates to Lynn Family Stadium will open for the first time, for a United Soccer League game between Louisville City Football Club and Pittsburgh Riverhounds.
Generally, a USL game in mid-July would not be much of a curiosity. But this game will be the first nationally televised team sport in the U.S. to be played on a home field with fans in attendance, somewhere in the neighborhood of 5,000, in a stadium built to hold 15,304.
The game will be televised on ESPN2, and though the cameras will be trained on the field, more attention will be in the stands, on how fans conduct themselves, and how LouCity FC manages the crowd.
It's a test case for a sports nation. And LouCity FC officials say they're ready.
"We know that all eyes are on us, and we embrace that," club President Brad Estes said. "We welcome the challenge. We feel very good that our governor trusted us, with ASM Louisville, to put together a plan that would keep everybody safe. Nothing is perfect. Every time you walk out the door you assume risks, with or without COVID. But we feel like the plan we've put together will keep people safe."
ASM Louisville is the management group that runs the stadium, the KFC Yum! Center and 325 venues around the world. And its leadership realized it had a new job on its hands as soon as those venues went dark as a result of the coronavirus. Almost immediately, the company knew it wasn't just in the stadium business, it was in the health safety business. Toward that end, it put together various task forces to begin to study how it not only could make its facilities safe to reopen, but how it could make the public trust that those facilities are safe.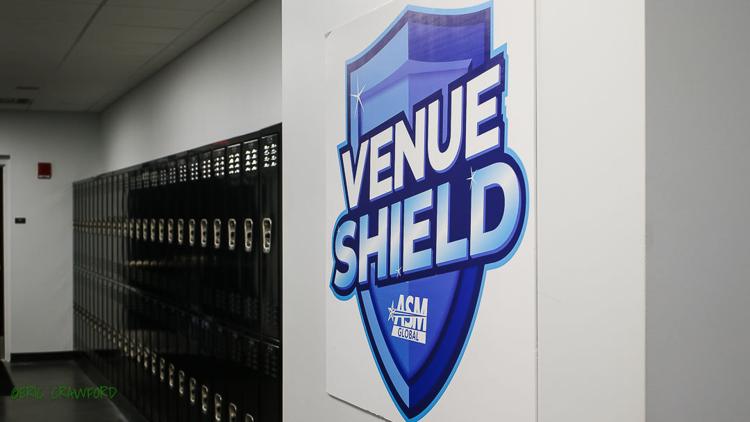 "We knew early on during the shutdown that we had to prepare a program that would give fans, employees, our clients, the athletes that play as well as our performers, confidence that we'd be ready to have a safe environment for them," said Eric Granger, general manager of ASM Global.
ASM retrained its own employees. It procured person protective equipment. It began planning for each type of venue it runs. It put preparation protocols into place. The manual runs more than 400 pages. It got into the deep cleaning business. Lynn Family Stadium has never hosted fans, but it will be deep cleaned and sanitized before Sunday's match.
The result of all those efforts is a program called "VenueShield," which will be on display for the first time Sunday. 
"That's why you go with a company like that," Estes said. "They've been great, and they have the resources and ability to put together program like that very quickly. It's well thought-out, and we have a lot of confidence in it."
Granger speaks in terms of "customer journey." The measures take place before a fan even arrives at the venue.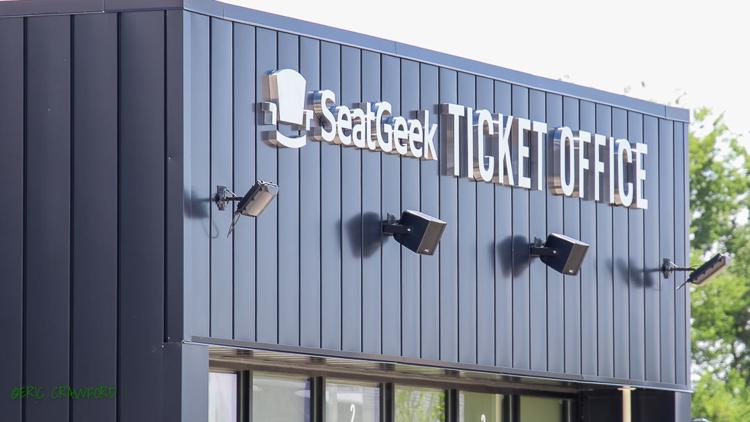 The ticketing process, through SeatGeek, is handled by software that puts distance between each ticket-buying group, or pod. Though LouCity got permission from the state to have 50% capacity at its first game, the software could fill just 27% of the more than 9,000 chair-back seats, so that's where the sales cut off. Club seats and standing-room tickets also have been sold.
When notice of the ticket purchase is received, each group or fan will receive an arrival time. By staggering arrivals, officials hope to avoid congestion at the stadium's entry points. All fans are required to wear masks except when eating or drinking.
At the gate, all fans must submit to a temperature check and answer several heath questions. If their temperature measures above 100.4, the club has provided a shaded area to let fans cool down for 10-15 minutes before being rechecked. No one with a temperature of over 100.4 will be admitted.
Inside, all concession items will be wrapped or delivered in closed containers. Vendors will be separated from customers by Plexiglas. Restroom capacity will be monitored, and signs on the ground will help with distancing. The club itself will monitor fans to make sure distancing and mask-wearing are observed.
"We hope everyone follows the rules, because if they don't we will have to ask them to leave," Estes said. "It's not something we like to do. We try to avoid it at all costs. But the situation is too dire right now."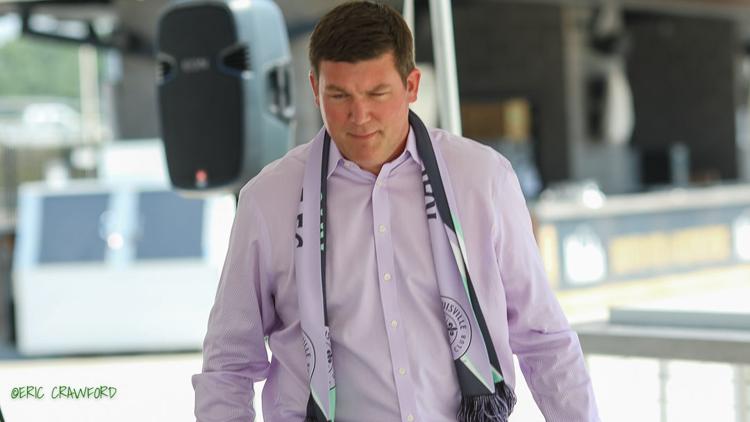 The team and its personnel have been following strict safety measures of their own. While the state and many parts of the nation have moved through multiple phases of reopening, the team itself remains in Phase 1. No large gatherings. No nonessential trips out. Only players and coaches are allowed in the locker room. When a player arrived at the stadium for an interview earlier this week and had forgotten something, he asked Communications Director Jonathan Lintner if he could retrieve it for him from the locker room. Lintner said he couldn't. He wasn't allowed.
While players are grateful for the chance to get back to the game, coach John Hackworth acknowledged that a couple have had some concerns.
"A couple of players expressed some serious concerns," he said. "... We've just had a lot of conversations about trying to protect each other. We just try to make sure that we're being safe and they're mitigating any possible opportunities to expose each other. We're talking, continuously, that we're in this together."
Many sports in the United States continue to kick the ball down the road. College conferences are beginning to delay the start of their seasons until at least September. Other leagues are moving forward, but without fans.
In Kentucky, horse racing with fans has been under way for a while at Ellis Park in Henderson, Kentucky, with masks required and other significant restrictions.
Now, in Lynn Family Stadium, the state hopes to pull off an event with fans, with the nation watching. One reason Estes believes it will be successful is the team's supporters.
"It was absolutely one of our discussion points in meetings," he said. "We do believe our fans are very socially conscious. We're always fan-first and we want to be fan friendly in all we do. But we're going to have to be very stringent with these rules. We take them very seriously. This is not an entitlement that we have. It's a privilege to be able to have our fans in this stadium."
In the end, no matter how many precautions are taken, it's up to people to be respectful of the rules and careful for their own safety, Gov. Andy Beshear said. His office approved LouCity's plan, and approved a higher attendance threshold than team officials thought likely, because the protocols were so thorough.
"It can be safe if people are really spread out and if everybody wears mask," Beshear said. "... If they're not doing it, we'll have to reassess from there."
Tim Mulloy, LouCity FC co-owner, said he's optimistic. And he thinks the city and franchise are in an ideal position to try this.
"We probably are in some ways, because we're a smaller market but a market full of people who care and because of what our city and state have been able to do by our actions in this, the perfect place to test this," he said. "I believe we'll pull it off and people will stay safe."
Related Stories: 
Copyright 2020 WDRB Media. All Rights Reserved.