LOUISVILLE, Ky. (WDRB) – He's not running in Saturday's Preakness Stakes, but Kentucky Derby winner Rich Strike did return to the track on Saturday morning, working a half mile at Churchill Downs in preparation for the Belmont Stakes on June 11.
The 80-1 long-shot winner of the Derby zipped through the 4 furlongs in 47.20 seconds, under exercise rider Gabe Lagunes. He covered the first quarter-mile in 22.80 and galloped out 5 furlongs in 1:00.60 with trainer Eric Reed and owner Rick Dawson watching trackside.
Reed said that Rich Strike seems to like the surface at Churchill and that it was the natural choice for this intermediate work on the way to Belmont. He expects to keep the Derby winner in Barn 17 at Churchill until May 31, with another work tentatively scheduled for Monday, May 30.
"He does so well here that I just didn't want to change anything yet," Reed said. "He'll get 8 or 9 days at Belmont to gallop and get used to that surface."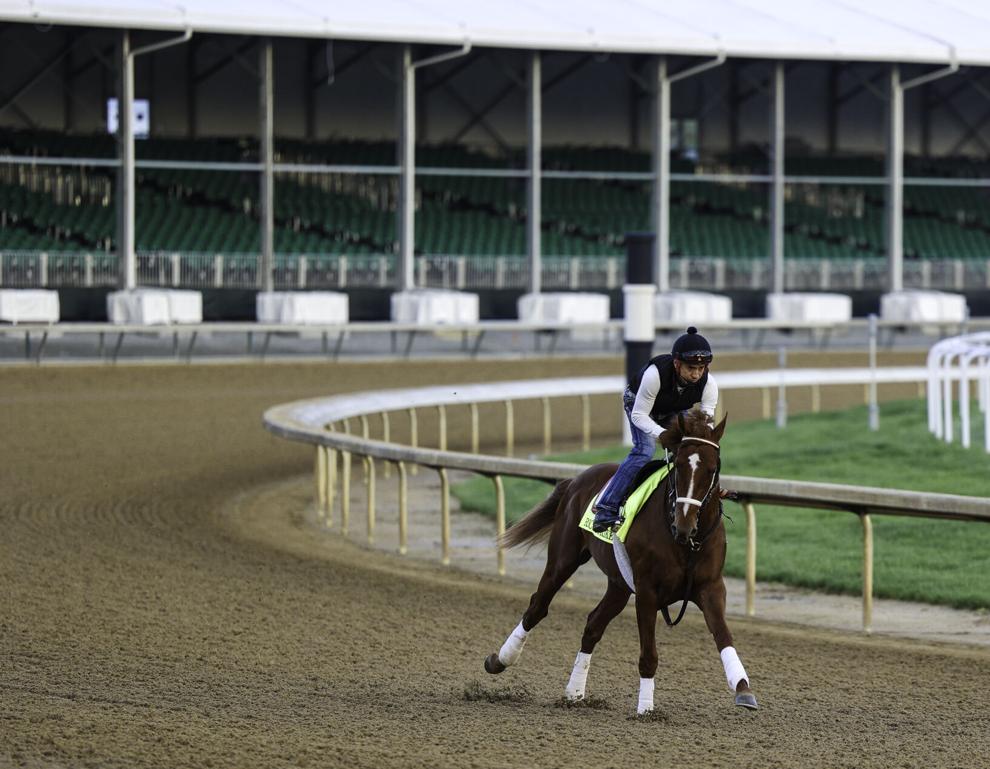 Reed said he might be a bit wistful watching today's Preakness, but has no doubt he made the right decision for his colt. Rich Strike is the first Derby winner since 1985 to miss the Preakness for any reason other than illness or injury. That year, Spend a Buck skipped the Preakness to run for a $2 million purse in the opening of Garden State Park in New Jersey.
"Skipping the Preakness was still one of the toughest decisions I had to make as a trainer," Reed said. "I just don't think he would've been mentally ready to run against those horses again."
Sonny Leon, who rode Rich Strike to the Derby win, will again get the call on Rich Strike in the Belmont.
CHURCHILL RACING ON FOX SPORTS 2 THIS WEEKEND: Churchill Downs races will air on Fox Sports 2 this week as part of "America's Day at the Races" produced by the New York Racing Association. The program airs noon to 6:30 on Saturday and 12:30-5:30 p.m. on Sunday.
Copyright 2022 WDRB Media. All Rights Reserved.