LOUISVILLE, Ky. (WDRB) -- Attorneys squared off in a virtual hearing Thursday afternoon over whether an anonymous grand juror in the Breonna Taylor case should be allowed to publicly discuss the grand jury proceedings.
Attorney Kevin Glogower, who represents the anonymous grand juror, argued that his client wants to confront certain, "mischaracterizations laid upon the public."
"They want to speak directly to what the attorney general's office did and said about this particular proceeding," Glogower said, adding later that the grand juror decided to take action after Kentucky Attorney General Daniel Cameron's Sept. 23 news conference discussing the grand jury's findings.
The grand jury charged former Louisville Metro Police Detective Brett Hankison with three felony counts of wanton endangerment for shooting into a nearby apartment during the fatal March 13 raid on Taylor's residence.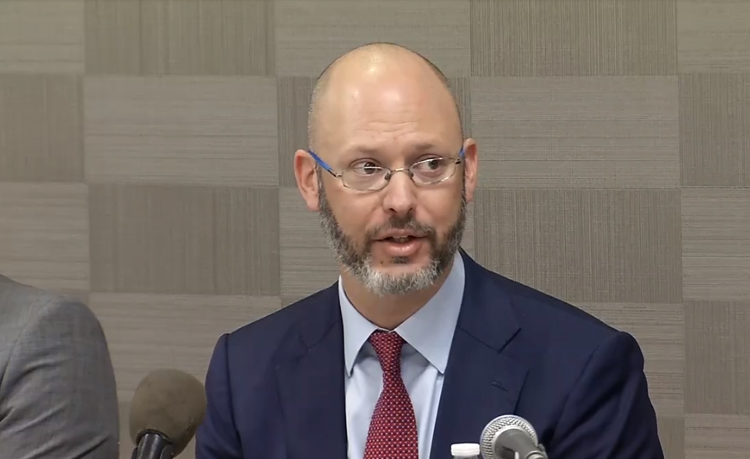 Hankison, along with Sgt. Jonathan Mattingly and Detective Myles Cosgrove, burst into Taylor's apartment near Pleasure Ridge Park around 1 a.m. to serve a search warrant, according to police reports. Taylor, 26, was shot six times and died at the scene. 
Cameron told reporters that his office and the grand jury both agreed that Mattingly and Cosgrove were "justified" in returning a shot fired first by Kenneth Walker, Taylor's boyfriend. Walker, who was standing in the apartment's hallway, has said he believed police were intruders breaking into the apartment before 1 a.m.
Glogower pointed to the high-profile nature of the case as one reason why the grand juror should be allowed to speak publicly, adding that Cameron has been open about sharing his opinion on the national stage.
"This is a case of a magnitude that, within the last five days, Mr. Cameron has gone on two different shows on Fox News to talk about it," Glogower said.
Opposing Glogower, Kentucky Assistant Attorney General Victor Maddox pointed to the case of Michael Brown, the high-profile 2014 fatal shooting of an 18-year-old Black man by a white police officer in Ferguson, Missouri. The judge in the Brown case ruled in favor of grand jury secrecy, said Maddox, who urged Jefferson Circuit Judge Annie O'Connell to do the same.
Granting the anonymous grand juror's request would give jurors "free reign" to publicly discuss cases "they took an oath to keep secret," Maddox said
"Nothing would undermine the public interest more than for this court to throw out the entire body of law of grand jury secrecy, the reasons underlining that and the functioning of the grand jury in the commonwealth by ordering what Mr. Glogower calls complete transparency," Maddox added. 
Maddox also blasted Glogower's assertion that the AG's office was trying to silence the grand juror to draw attention from the "man behind the curtain," an assertion he called "inappropriate."
Judge O'Connell agreed to review the arguments and come to a decision, although it is unclear when that decision will be announced. 
"I will get a ruling out as quickly as I can," she said.
Cameron on Oct. 2 made a recording of the grand jury proceedings in the Taylor case public after being ordered to do so by Jefferson Circuit Judge Ann Bailey Smith. 
Related Stories: 
Copyright 2020 by WDRB Media. All rights reserved.