LOUISVILLE, Ky. (WDRB) -- As he investigates the killing of Breonna Taylor at the hands of Louisville Metro Police officers, Kentucky's attorney general is awaiting testing and analysis from federal agencies, including a ballistics report from the FBI.
A spokeswoman for Attorney General Daniel Cameron told WDRB on Thursday that Cameron's office is waiting for "additional testing and analysis from federal partners, including a ballistics test from the FBI crime lab."
Cameron had previously said that his office has the information it needs.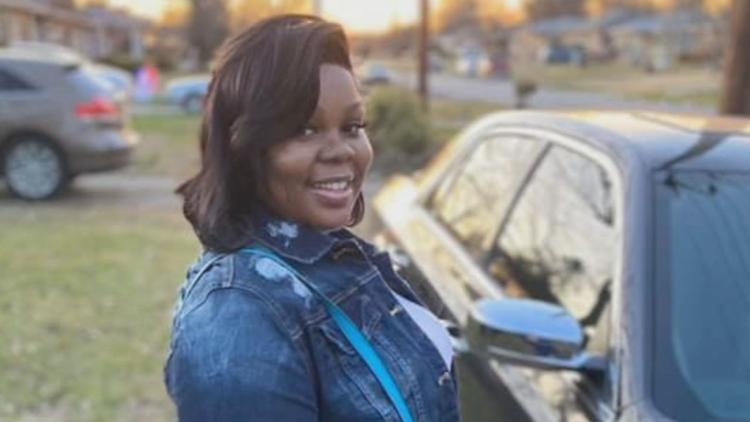 Taylor, a Black emergency room technician, was shot and killed March 13 when LMPD Sgt. Jonathan Mattingly and Detectives Myles Cosgrove and Brett Hankison executed a search warrant on her apartment. Police shot Taylor after her boyfriend, Kenneth Walker, fired a shot and hit Mattingly in the leg. Walker has told authorities he thought he and Taylor were being robbed when the officers burst into the apartment. Nothing illegal was found in the residence. 
Taylor's death has prompted weeks of protests in Louisville and has garnered nationwide attention from media, civil rights activists and celebrities. In May, Cameron's office was tasked with determining if charges should be filed against the officers.
Groups including the NFAC, a Black militia group, have criticized Cameron for the speed with which his office is conducting the investigation. Louisville Metro Police arrested 87 protesters demanding justice for Taylor who gathered for a sit-in on the lawn of Cameron's east Louisville home on July 14. 
However, Cameron has repeatedly declined to say when he expects the work to be completed, saying only that he wants the probe to be done right.
Cameron's spokeswoman, Elizabeth Kuh, on Thursday reiterated that Cameron "remains committed to an independent and thorough investigation."
Related Stories: 
Copyright 2020 WDRB Media. All Rights Reserved.