LOUISVILLE, Ky. (WDRB) -- A Louisville mother who lost her daughter in a shooting last summer is organizing a walk in her daughter's honor. 
Nylah Linear had just turned 16 when she was shot and killed on Cecil Avenue on July 21, 2021. 
"I just, I miss her so much. I miss her so much and I just, I don't understand sometimes. I don't understand that it happened. I don't want it to be real," said Candy Linear, Nylah's mom. "I want her back, and I know it's not going to be my reality. I get it, I'm getting it. It's taken me a long time to get it, but I get it. I'm not going to get her back."
On the one year mark of Nylah's death, her mom, Candy Linear, is planning to walk Nylah's last path.
According to Candy Linear, Nylah was with her two little sisters walking from their house on South 44th Street, to their aunt's house on Cecil Avenue.
"I'm doing (the walk) because that is is a very vivid memory that I have as I sat on this porch, and I watched her walk away," said Candy Linear. "And it was the last walk, the last walk she took from home and needless to say, she didn't return."
Candy Linear is also inviting other mothers who have lost a child to gun violence to join her in the walk. She said she will continue fighting to keep Nylah's memory alive, and continue fighting for other mothers and other children in the same situation. 
"Some of the mothers have already been walking in these years and in these months," said Candy Linear. "I'm asking them to come with a shirt with their child on it or a picture of their child to join me on that last walk in memory of my daughter."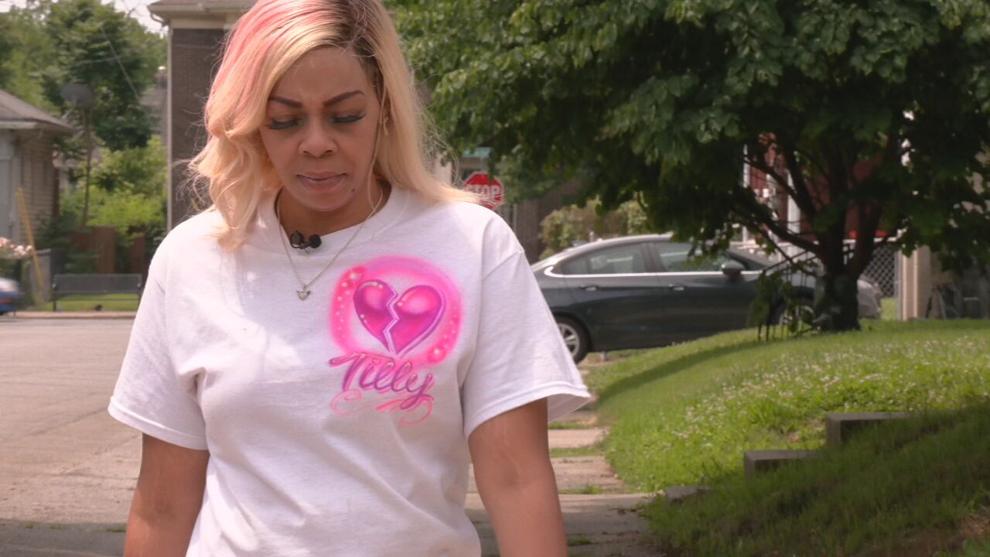 T-shirts will also be sold at the walk as part of a fundraiser for the Nylah Linear Foundation. The foundation serves as an outreach to families who lose a child to gun violence, providing everything from warm meals to helping cover funeral expenses. 
As of Monday, no one has been arrested in the case, according to a spokesman with Louisville Metro Police. Anyone with information in the case can anonymously call 574-LMPD (5673) or report it here. 
Candy Linear says meeting other mothers who have lost their children has been part of the healing process for her and she hopes to be able to help others in the future. 
"It's a hurt that can't be healed," she said. "Once you lose your child in any form of violence, you can't heal from that. You just learn how to live with it."
Candy Linear knows she's not alone. According to LMPD data, so far this year there have been more than 65 homicides in Louisville, which is about the same as this time last year. While the number of homicides remains about the same, the number of shootings is down around 42% in the city, but there were at least seven non-fatal shootings that LMPD responded to between Saturday night and Monday morning, including two shootings with teenage victims.
"It's heart-wrenching when I can cut on the news or someone is on Facebook Live and I see a mother screaming. I know what that cry feels like," said Candy Linear.
She said she hopes to bring unity with the upcoming walk. 
"As crazy as it may sound, I want it to be a celebration and I haven't wanted to celebrate anything since I lost my baby, but I want it to be a celebration," she said. "I want people to let balloons go and I pray they reach to heaven so that she'll know I'm down here and I'm fighting."
The walk will be held on July 21, 2022. It will start at South 44th and Market streets and attendees will walk together to Cecil Avenue.
Related Stories:
Copyright 2022 WDRB Media. All Rights Reserved.