NEW ALBANY, Ind. (WDRB) -- A southern Indiana man who confessed to killing his wife in the basement of their New Albany home over the summer has been sentenced to 65 years in prison -- the maximum sentence available by law.
Floyd County Superior Court Judge Susan Orth issued the sentence against 50-year-old Judson Hoover Friday morning.
According to court documents, Judson Hoover confessed to killing 38-year-old Rebecca Hoover, after his 8-year-old son told school counselors and police he saw him do it. 
Hoover says he admitted to the crime to keep his son from having to testify. Since Hoover pleaded guilty, it fell to Judge Orth to decide how long he will spend in prison. 
Just before the sentence was announce, Judson Hoover expressed remorse for his actions.
"This will haunt my days," he said. "I did love Rebecca...I destroyed it all. Not only did I lose Rebecca, but I lost the kids as well, and I'll have to live with that every day. I wish this never happened."
The case came to the attention of New Albany Police on Aug. 5. That's when Hoover was reported missing. Then, 22 days later, Hoover's 8-year-old son told a school counselor he had watched his father kill his mother in their basement.
That's when police began investigating and found blood in the basement of the Hoovers' home. They later found Rebecca's dismembered body in a 55-gallon drum in a storage unit in Louisville.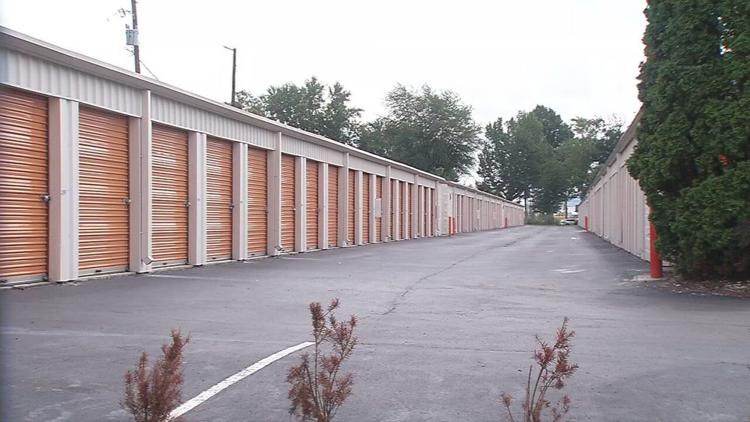 There was a reported history of domestic violence between the couple. In April, Judson Hoover was arrested for domestic battery and strangulation, accused of hitting Rebecca 15 to 20 times in the face, head and neck, according to a police report. It also says his 8-year-old son ran next door to a neighbor's home to call 911.
During Friday's sentencing hearing, prosecutors brought in witnesses throughout the morning, including detectives with New Albany police, who walked through the investigation, described pictures and presented an Hoover's interrogation video. 
During his interview, Hoover told police he strangled his wife, punched her, and stomped on her head. He also told detectives his son came downstairs as he was beating Rebecca and yelled at him to stop. 
Hoover told detectives that's when he told his son his mom was on drugs.
He can appeal his sentence.
Copyright 2020 WDRB Media. All rights reserved.