LOUISVILLE, Ky. (WDRB) -- Family and friends continue to raise money for a Bellarmine University scholarship created in memory of 17-year-old Madelynn Troutt.
Troutt was killed in a crash on Dixie Highway earlier this year. She was a senior at Butler High School and had already been accepted to college at Bellarmine University with plans to study nursing.
Michael Jacob Dewitt was indicted in April on charges of murder, operating a motor vehicle under the influence of intoxicants and failure to stop and render aid in connection with the crash.
An endowment has been created in Troutt's memory so other students will have an opportunity to attend school in her name.
A benefit is scheduled to take place on Saturday, Oct. 16, to raise more money for that scholarship fund. It's a family-friendly event at the Louisville Professional Firefighters Union at 400 Bakers Lane, beginning at 5 p.m.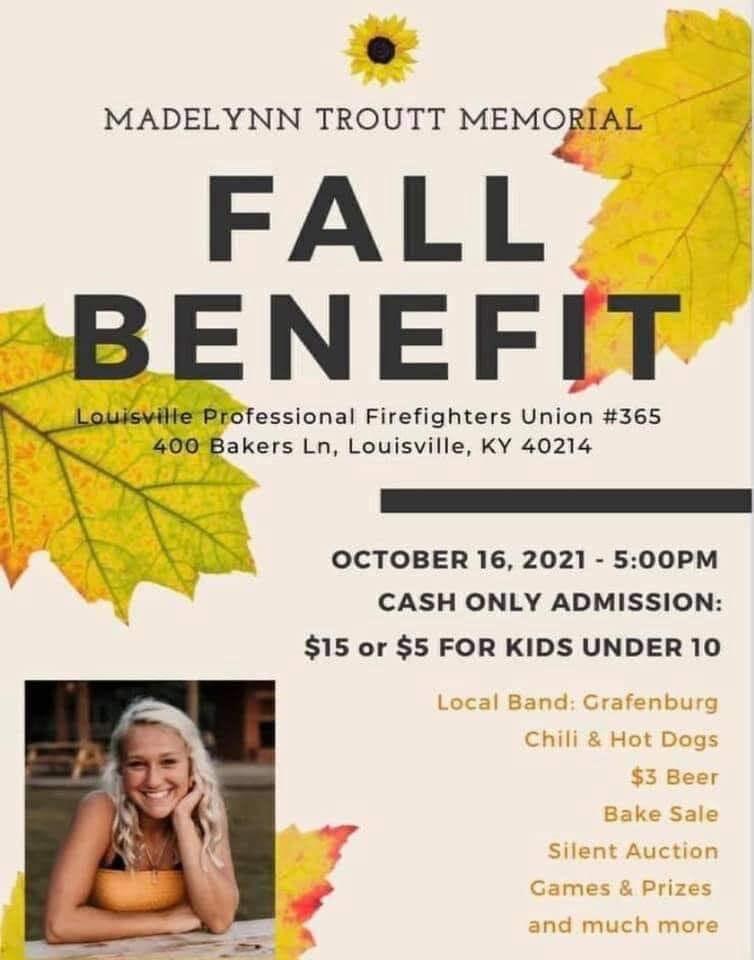 There's a $15 admission fee.
The benefit includes food and drink, a local band, a cake walk and more. A silent auction is currently ongoing and will continue until 9 p.m. on Saturday. Proceeds from the silent auction will go toward the Bellarmine scholarship.
To access the silent auction, click here.
"It makes us feel good to know they'll receive a good, sizable scholarship from it," said Marcie Troutt, Madelynn's mother.
Madelynn's family says they're grateful for the community's continued support.
"I wish I could put it into words," said Marcie Troutt. "It's amazing. It's overwhelming in a very positive way just to know that so many people are still supporting our family and keeping Madelynn's name out there."
Over the summer, the first annual golf scramble was held in Madelynn's memory, raising thousands of dollars for the scholarship.
Previous stories:
Copyright 2021 by WDRB Media. All rights reserved.