LOUISVILLE, Ky. (WDRB) -- People who didn't know the victim's of Monday's mass shooting in Louisville looked to their faith for answers.
Vigils were held at several area churches to pray for the victims and survivors of the tragedy. 
The pastor at Christ Church United Methodist opened the doors for two hours on Monday evening. There was no service. People just lit candles near the front and came together for comfort and healing. Pastor Eric Bryant didn't know the victims and said the gesture seemed like the right thing to do.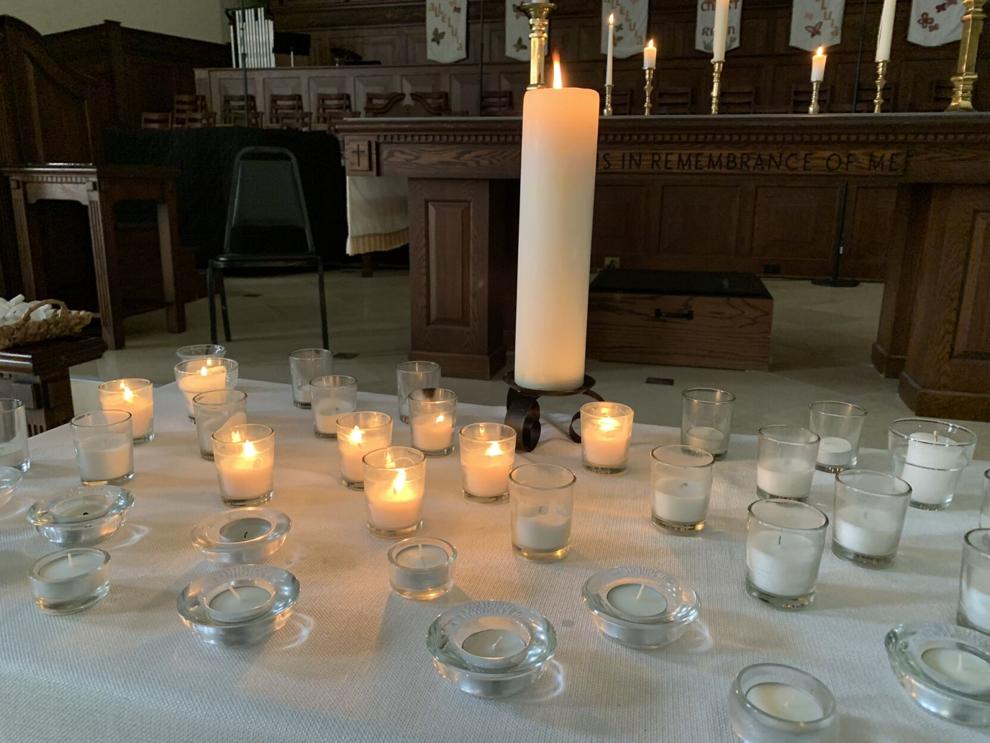 Dozens also gathered outside of Crescent Hill Presbyterian Church for an interfaith prayer vigil. It was an informal gathering, but people felt moved and took the microphone and shared their feelings. For some it was anger. For others it was frustration, and some expressed exasperation that this type of violence is hitting so many cities.
Of course, there was also overwhelming sadness.
"We shouldn't be sleeping easy because somebody's family doesn't have a loved one tonight. And it's not my family today, but it's somebody else's," said Cherri Vaughn.
Many said they hope that something changes to prevent more families from losing loved ones to this type of violence.
Bryant said, "We see this happening all around the country and it's always heartbreaking when it happens, but when it's in your community, it obviously has an emotional impact."
Former Kentucky State Rep. Jim Wayne was among those at one vigil. "It just rips you apart, it's too close too home. It's not all the way in Nashville, or Buffalo New York, or somewhere else, it's right here. And it's real, and it's very very tragic"
Earlier in the day, a prayer was led by civil rights activist Bishop Dennis Lyons and representatives of the Jesus Movement.
Many of the leaders said they are praying for all families involved. They also put out a call to action to end violence in the community.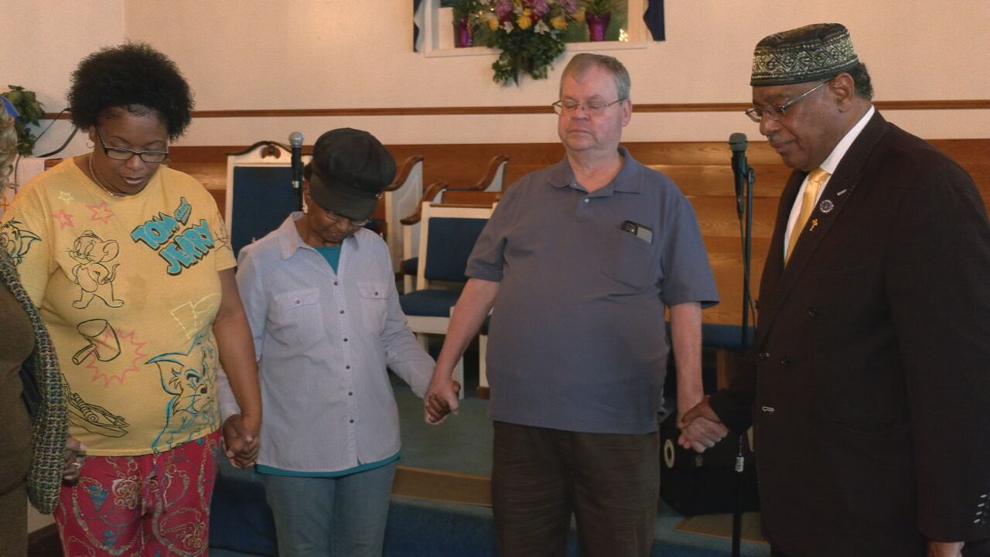 "This message of peace must go on into every household in the world that there is hope," said Rev. Wanda Macintyre of King Solomon Missionary Baptist Church. "Don't give up. Guns are not the answer. Conflict is not the answer. Love in the answer, and we need to turn our hearts back to God, that He will help us and enable us to love one another.
"In spite of what it looks like, in spite of what if feels like, God is in control. And we can't lose sight at that. We can't get so connected to the disasters where we don't see that God is going to work something out that is bigger than us. God is bigger than this situation. God is bigger than our circumstances."
Holy Trinity Catholic Church in St. Matthews gathered to remember one of the mass shooting victims, Josh Barrick, who was a parishioner at the church.
Shayne Duvall, pastor of Holy Trinity Catholic Church, spent Monday consoling the Barrick family.
"Every human life matter, and until we have a greater respect for human life, this violence is not going to stop," Duvall said. "We have to love and respect the human person and that is what the church teaches. That's how we will get through this. We will treat people with respect and love, and hopefully mercy and forgiveness. These tragic events will hopefully make us stronger in our faith and stronger as a community."
Copyright 2023 WDRB Media. All Rights Reserved.