LOUISVILLE, Ky. (WDRB) -- Kentucky is reporting more COVID-19 cases and related deaths than ever before, and Gov. Andy Beshear said he plans to extend his mask mandate, which expires Sept. 10.
The state recorded another 816 infections and 18 deaths Wednesday.
Through the first four days of the week, the state has reported 2,466 cases and 45 deaths. Both are record highs for a Sunday through Wednesday period.
Beshear asked people to keep their gatherings for Kentucky Derby and Labor Day parties small and to adhere to mitigation guidance.
"Let's make sure we're working harder," he said. "Please wear a mask."
For seven weeks, Kentucky has reported about 4,000 new infections per week, and Beshear has said that with the state's mortality rate of about 2%, that number of cases would result in 80 deaths per week.
"I think we are still in that plateau," he said. But he acknowledged: "It does appear to be creeping up some."
Beshear said he plans to extend his mask mandate, because the virus is still spreading throughout the state.
"We are in danger of having another spike," he said.
The governor again warned against complacency and falling prey to "goofy conspiracies."
Kentucky has avoided spikes like those experienced by other states, he said, but until the pandemic is under control, spikes can still occur.
Indiana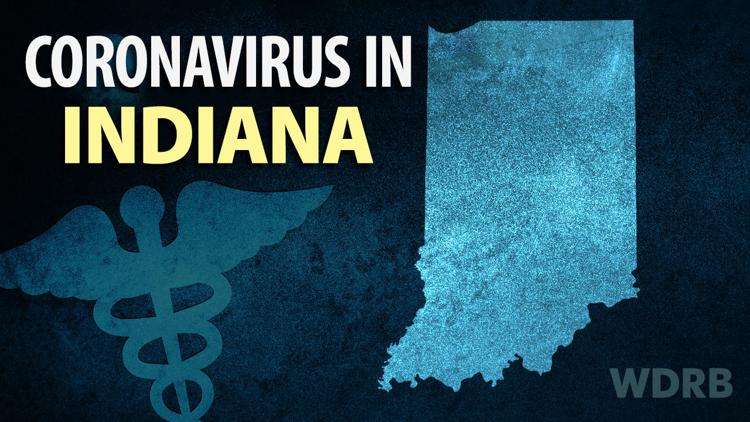 The state of Indiana reported 871 new cases of COVID-19 on Tuesday, bringing the state's total confirmed infections to 95,750.
The Indiana State Health Department said 13 more people have died from the coronavirus, bringing the total number of deaths in Indiana to 3,106. To date, more than 1.4 million tests have been reported to ISDH.
Indiana State Health Commissioner Kristina Box said most of the state's new cases are concentrated near universities. And as Chicago mulls adding Indiana to its no-travel list, she said isn't a big believer in imposing quarantines.
"I think that when you limit travel ... that's a very hard thing to limit," she said. "You went to the state of Indiana, and you come back over the state line, you're going to be 14 days quarantined. Who's gonna follow that up? And who knows if that actually happens."
As of Monday, Indiana's seven-day positivity rate, or the share of COVID-19 tests that come back positive, is 5.6%, according to the Indiana State Department of Health (ISDH). The state's total positivity rate is currently 6.7%. 
In southern Indiana, Clark County has 1,785 confirmed cases, and Floyd County has 1,087.
To find testing locations, visit www.coronavirus.in.gov and click on the COVID-19 testing information link. More than 200 locations are available around the state.
Copyright 2020 WDRB Media. All Rights Reserved.