LOUISVILLE, Ky. (WDRB) -- Like a ship at sea bracing for a hurricane, inmates say they're facing a terrifying wave of COVID-19 at their Louisville halfway house, Dismas Charities Portland Facility.
Dismas Charities confirms that 31 of the 72 inmates there recently tested positive, along with two staff members. The inmates who reached out to WDRB News both spoke under condition of anonymity, since both feared public comments could affect their future parole board hearings.
"It's very stressful," one of them said of the current outbreak. "It's very scary."
"I'm in the high-risk category, and so you know, it kind of scares you, just to be honest with you, you know," the other added. "It scares you that you may not come out of here."
Both said that while the house is only at about one-third of its capacity, they've found it tough to socially distance from other inmates. They said they share common areas with others.
"You can't do anything that the governor suggested and that the CDC suggests that you do," one inmate said.
Dismas Charities runs the halfway house and others to help reacclimate state and federal inmates before they're released. They're mostly non-violent, low-level offenders.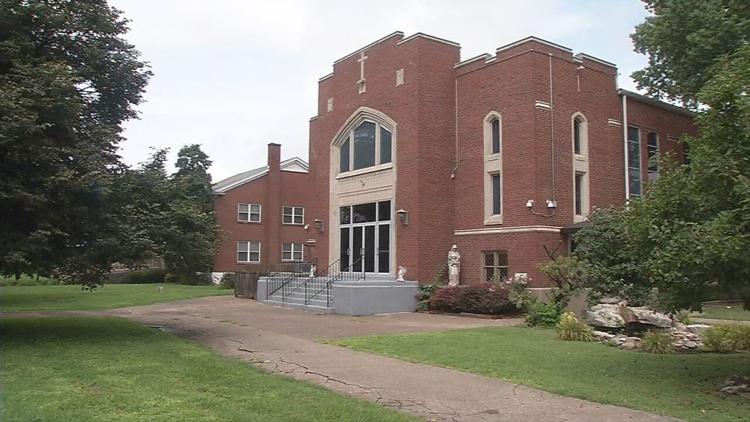 The Dismas facility on Algonquin Parkway — the St. Ann Reentry Service Center — dealt with a similar outbreak in September. Then, St. Ann residents could be seen on a top floor packed should-to-shoulder through the windows. Some of them showed signs reading "Help" and "COVID-19."
Dismas Charities President and CEO Ray Weis said he understands why inmates at the Portland facility are scared.
"I understand their fear," he said. "I understand the staff's fear."
However, he said he and his staff have treated the outbreaks seriously. In Portland, they've separated those who've tested positive from those who haven't and focused on cleanliness.
"We do a lot of cleaning," Weis said. "We do a lot of what they call mitigating with different kinds of equipment. We've been doing that since March."
The inmates don't deny that and, in fact, commend the halfway house's leader. But they wonder if there's a safer way to serve their time.
Weis said house arrest isn't legally an option for the inmates at Portland, but the inmates argue there has to be a better way.
"You know, and I didn't get sentenced to a death sentence," one said.
Weis said he hopes that the worst is behind them at the Portland facility.
Copyright 2021 WDRB Media. All Rights Reserved.