LOUISVILLE, Ky. (WDRB) -- The announcement from Pfizer and BioNTech that their trial among adolescents was a success is garnering both support and criticism. 
On Wednesday, Pfizer announced the vaccine was safe and strongly protective in kids as young as 12. The trial involved 2,260 people ages 12-15 in the U.S. More than 1,100 were given both doses of the Pfizer vaccine, none of them contracting the virus. Of the remaining people in the study who were given a placebo, 18 cases of the virus were reported.
Local and statewide officials agree the news is another step forward in the fight against COVID-19.
"Once all of our kids are able to get a safe vaccine, the sky will be the limit," Kentucky Gov. Andy Beshear said. "Certainly, we all hope to be back to fully normal by the fall. But this is one way that's going to help get us there."
Clark County Health Officer Dr. Eric Yazel said he anticipates the health department will recommend the vaccine for younger age groups as more data is analyzed.
"The results were good, and it looks like its was very safe," he said. "One of our biggest challenges this entire year has been keeping the schools running uninterruptedly and making sure we're keeping our kids safe."
U of L Chief Medical Officer Dr. Jason Smith said he plans to sign his kids up to get the vaccine as soon as they are eligible. 
"Everything we can do to limit the spread of the virus in the community gets us one step closer to getting them back in school playing sports, feeling safe," he said. "And I think that's what we owe them."
Smith said vaccine hesitancy is highest among those 30-40, which is also the group with the most parents of teenagers. He and Yazel said educating the community will aid in lowering hesitancy and getting more people vaccinated.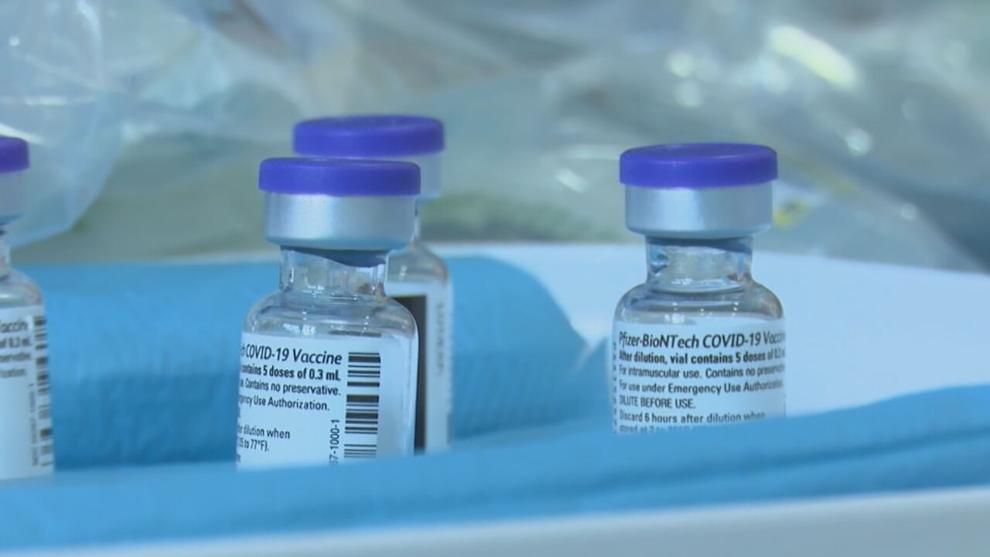 "I think we will need to get down and talk about the importance of the vaccine to those that are 30-40 years old and those are going to be the parents of the adolescents," Smith said. "If we can reach the parents, we can reach the adolescents."
"Even though it's true that most children don't have a severe course, there are some outliers to that and some kids who have long-term effects," Yazel added.
Despite the support from local doctors, the news has some parents split. 
Tamara Yuskus, who was visiting downtown Louisville on Thursday with her 12-year-old daughter, said she wants to see more data first. 
"I think I'm going to wait a little while for the kids just so they can do a little more case studies," she said. "I work in health care, and, you know, I'm surrounded by it every day. But I'm just gonna wait a little bit before we decide."
But Nerendra Patel said he was vaccinated as soon as he was able to and hopes the same can be true for his grandchildren. 
"I think it's pretty safe," he said. "It has been hard for them, school especially. That would mean a lot of freedom and hopefully away from masks soon."
Even if Pfizer gets the green light it is seeking, it could take until fall or longer before doses are widely available for those 12 and older. 
Copyright 2021 WDRB Media. All Rights Reserved.