LOUISVILLE, Ky. (WDRB) -- DNA tests have revealed that a body found in the Delaware River outside of Philadelphia was not Andrea Knabel, a missing Louisville mother of two. 
Mike Knabel, Andrea's father, said preliminary dental records didn't rule out the possibility of the body being his daughter, who has been missing since August 2019. The Louisville Metro Police Department then ran DNA tests, which confirmed there was no match. 
"It is not my daughter, so that's been ruled out," Mike Knabel said. 
Andrea Knabel disappeared Aug. 13, 2019. Phone activity shows she was at her mother's home on Chickadee Road in the Audubon Park neighborhood at 6:31 a.m., according to previous reporting. Because his daughter often helped other families search for missing loved ones, Mike Knabel said he doesn't believe she would just disappear voluntarily or take her own life.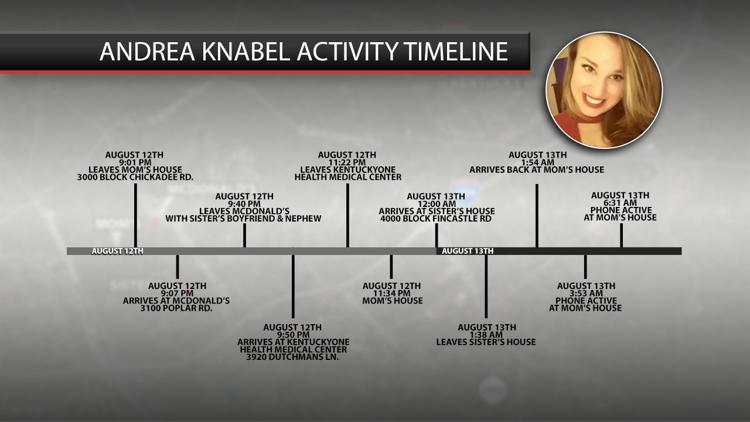 "Talking to her closest friends, they believe that not to be true as well," Mike Knabel said. "That is possible. We hope that is not the case, of course."
Detectives with LMPD, however, have told him that his daughter is either out of town or deceased at this point — more than five months after her disappearance. 
"We fear the worst at this point," Mike Knabel said.
So many people eager to help have called in tips regarding Andrea Knabel's location, including a reported sighting in Clarksville, Indiana, in October 2019. Mike Knabel knows firsthand how easy it is for someone to think they've spotted his daughter. 
"I've been on the road a dozen times where I've slammed on my brakes and pulled into a median and ran back to see somebody that looked like her when I passed, only to get in front of them, and it's not her and nothing like her actually," Mike Knabel said.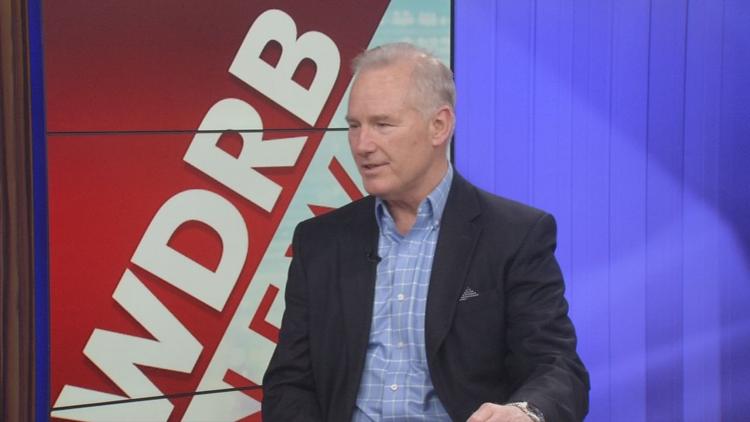 As the Knabels continue to search for answers, they want to help others who are in the same predicament. The family will hold a vigil for families in crisis at 5:30 p.m. Saturday, Jan. 18, at St. Stephen Martyr Church at 2931 Pindell Ave. Everyone is welcome to attend, Mike Knabel said. 
"The family, and I do mean the whole family, is very interested in keeping the support and vigilance up for Andrea, but, in this journey we've had to try to find her, we've seen so many other families that are in crisis also," Mike Knabel said. "So, as a secondary benefit, we hope to honor and support all families in crisis along with my daughter, Andrea."
Related Stories: 
Copyright 2020 WDRB Media. All Rights Reserved.