LOUISVILLE, Ky. (WDRB) -- The Louisville Metro Police officers who served a search warrant at Breonna Taylor's apartment on March 13, 2020, should not have returned gunfire because "circumstances made it unsafe to take a single shot," an internal investigator determined in a review of the fatal shooting. 
The investigator, Sgt. Andrew Meyer, suggested the officers who fired their weapons that night violated LMPD's use-of-force policy, according to a report from the department's Professional Standards Unit that WDRB News obtained Tuesday. 
Police had an "obligation by policy to only use deadly force against a person presenting an immediate threat," Meyer wrote. That person, he concluded, was Taylor's boyfriend, Kenneth Walker, who fired a single shot that hit Sgt. Jonathan Mattingly in the leg after officers used a battering ram to break down the door of Taylor's apartment just before 1 a.m. Walker has said he did not hear police announce themselves and thought they were intruders. 
Given the layout of Taylor's apartment hallway, poor lighting and officers' inability to identify or isolate a target, Meyer said they "could not safely take the shots."
The officers combined to return 32 shots. Taylor, 26, was hit six times and died in her hallway. 
"This is how the wrong person was shot and killed," Meyer wrote in the report.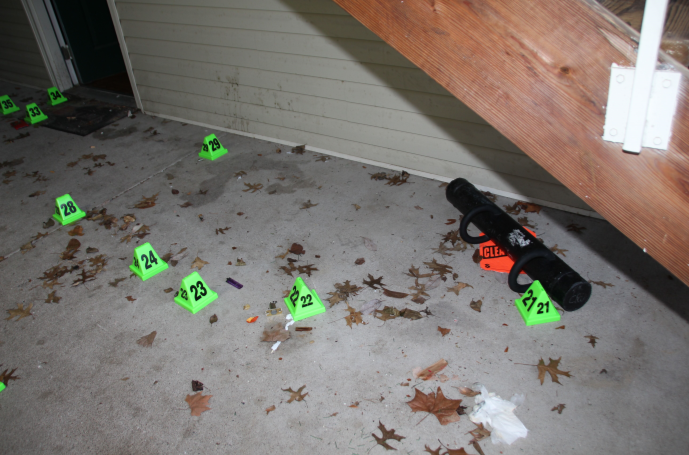 Taylor's safety should have been considered prior to officers returning fire, said Meyer, whose report determined former Detective Myles Cosgrove failed to identify the person who posed a threat before firing 16 times into the dark apartment.
"Well the, the target I'm firing at is this, is the muzzle flash followed by human, I think I said like abnormal or distorted human form at the end of the hallway," Cosgrove told internal investigators in an interview after the fatal shooting.
Mattingly, meanwhile, should not have taken a shot because he did not have a clear or clean shot on an isolated target, according to Meyer
"There was two people almost overlapping," Mattingly said in a separate interview. "I mean, they're like this at the end of the hall."
The other officer who shot into Taylor's apartment, former Detective Brett Hankison, was fired for "blindly" shooting 10 rounds into a patio door and window of the residence, former interim Chief Robert Schroeder said in Hankison's termination letter. 
Meyer in his report faults Hankison for "disseminating misinformation over the radio" to other officers. Hankison told police investigators March 23 that as officers burst into Taylor's apartment, he saw someone inside holding a gun he was "certain" was an AR-15 semi-automatic rifle. According to Meyer's report, Hankison "shouted ... Officers encountered rifle fire!" during his radio transmission. 
But Attorney General Daniel Cameron found that Walker fired just a single shot from a 9 mm handgun.
Mattingly, Cosgrove and Hankison, were not charged in connection to Taylor's death. Only Hankison faces criminal charges stemming from the raid; he's pleaded not guilty to three felony counts of wanton endangerment for firing into an apartment neighboring Taylor's. 
Six months after Taylor's death, the city of Louisville agreed to pay Taylor's family $12 million and implement numerous reforms in the police department to settle a wrongful death lawsuit.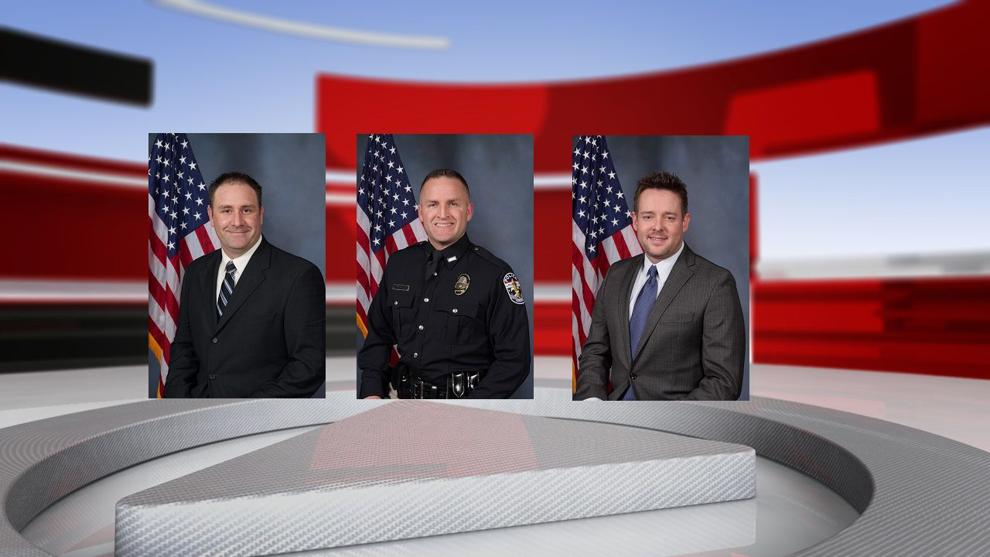 Schroeder fired Hankison in June 2020 for his conduct during the raid. Cosgrove and former Detective Joshua Jaynes, who sought the search warrant for Taylor's apartment, were fired in January 2021 by then-interim Chief Yvette Gentry. 
In an internal memo sustaining Meyer's conclusion that Cosgrove violated LMPD's use-of-force policy, Gentry said the former detective "shot sixteen rounds into the apartment without positively identifying who the shooter was." 
Gentry did not sustain Meyer's conclusion that Mattingly violated the department's use-of-force policy because, she said, the investigation shows that he identified both Walker and Taylor at the end of the hallway and made a "conscious effort to use force against Walker (who was the intended target)." 
Mattingly plans to retire from LMPD on May 31.
Police served the warrant at Taylor's apartment to look for money and drugs as part of a broader narcotics investigation. No drugs or money were found at the apartment, however, according to a police inventory log.
Jaynes, has been accused of providing false information to get the warrant for Taylor's apartment. Police were repeatedly told there were no packages, "suspicious or otherwise," delivered to Taylor's home in connection to a drug investigation centered around Jamarcus Glover, according to testimony in an internal LMPD report.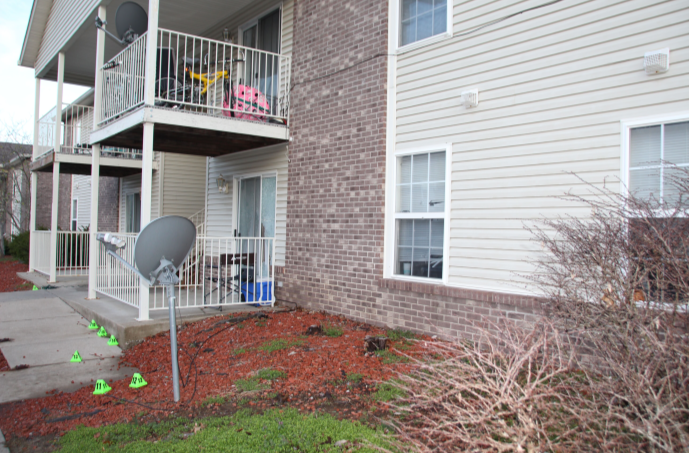 In response to Meyer's report, the President and CEO of the Louisville Urban League, Sadiqa Reynolds, called the raid on Taylor's apartment "botched" and "unnecessary."
"No officer should have fired a weapon because no officer should have been there! Breonna Taylor was not a suspect," Reynolds wrote in a statement released Tuesday. 
"The same ego that sent police into Breonna Taylor's home is the ego that sent them to 26th and Broadway, where David McAtee was killed. Mattingly got shot because he and his fellow officers made a horrible decision based on lies and arrogance.
"I advised the Mayor to fire all 4 officers, not because I thought he would win the personnel hearings, but because it would have cost the city less to fight that battle than the one I knew we'd spend the next year fighting in the streets." 
An FBI investigation into Taylor's death is ongoing. On the one-year anniversary of the fatal shooting, Special Agent Robert Brown with the FBI's Louisville field office said the organization has "made significant progress" in the investigation. 
Copyright 2021 WDRB Media. All Rights Reserved.